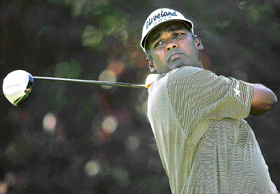 Ace of the greens
Mitch Phillips
Golf has always been a game of statistics but Vijay Singh, 41 years and 11 months old, 1.88 metres tall and weighing in at 83 kg, is taking things to the extreme. The Fijianís recent victory at the Sony Open in Hawaii was his seventh success in his last 11 PGA events and his eighth consecutive top-10 finish.

Vijay Singh has continued his remarkable run despite a double caddie change


Trapped in the bunker
Mark Lamport-Stokes
Professional golf, like Hollywood, can be extremely lucrative for the big names. Just like the world of acting, it can also be a bitter struggle for those trying to make their mark lower down the pecking order.

Small town, big names
Daniel Frykholm
Did a lucky star pass over Ornskoldsvik in 1973? Is there something in the water? Whatever the reason, two of the world's best ice hockey players were born that year in this small northern Swedish town.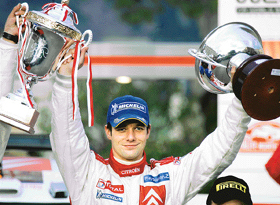 IN THE NEWS
Count of Monte Carlo
Vikramdeep Johal
World champion Sebastian Loeb of France was not expected to make many mistakes at the Monte Carlo rally in Monaco. He didnít make any to complete a hat-trick of wins. Driving a Citroen Xsara, Loeb and his co-driver Daniel Elena of Monaco were at their consistent best during the three days of the season-opening rally.