Wednesday, February 2, 2005
Catch the cream job
The fast growing dairy sector is churning out a demand for more and more technologists and researchers. Go along this flow of swelling opportunities, writes Kulwinder Sandhu.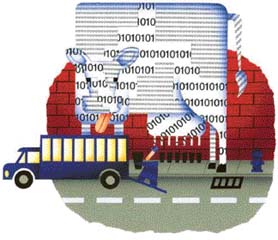 Dairying plays a dynamic role in India's agro-based economy and our dairy industry is one of the fastest expanding in the country owing to the rising consumption of milk and milk products like butter, cream, curd, cheese, ice cream, sweets, etc not only in the larger cities but also in small towns and the rural areas.
Owing to the spectacular growth of the dairy sector, which includes the dairy processing industry and related fields, vast career opportunities are available for dairy personnel. There are more than 500 small and big dairy plants owned by private companies and dairy federations in the country making various milk products. They are looking for good, qualified and well-trained personnel to run the plants efficiently and profitably.
The two main areas of activity in the dairy industry are:


Training TALK
The main institutions offering courses in dairy technology include:
National Dairy Research Institute (NDRI), Karnal
National Dairy Research Institute, Bangalore.
SMC College of Dairy Sciences, Anand, Gujarat.
Dairy Science Institute, Aarey Milk Colony, Mumbai
College of Dairy Sciences, Udaipur, Rajasthan.
Veterinary College, Hebbal, Karnataka.
Note: The NDRI prospectus is available in the month of March and the all-India Entrance Test for admissions to the ICAR-affiliated institutes is conducted in May.
(The list is not exhaustive)
Production path This includes the most important task of all— obtaining milk—as also breeding high- yielding cattle and taking care of them. Dairy and veterinary scientists are usually best suited for such jobs. They are appointed as procurement officers and have to visit villages in order to talk to farmers and persuade them to sell milk. Dairy scientists conduct experiments to determine the effects of different kinds of feed and environmental conditions on the quantity, quality and nutritive value of the milk produced. They also conduct research in areas like breeding, feeding and management of dairy cattle.
Prospects in processingThis involves handling milk for distribution, its conversion into dairy products and so forth. This work normally begins after the milk has reached the plant. Here milk is converted into a variety of dairy products, such as cheese, chocolates, ice cream, butter ghee and so on.
Dairy technologists deal with this aspect of the industry, and also work to further develop improved methods in production, preservation and utilisation of milk, and milk products. Dairy farming also engages services of dairy engineers, who are responsible for the setting up and maintenance of dairy plants and related activities; and marketing personnel who handle the marketing and sales of milk and milk products.
Dairy education Specialisation in the specific or related area is a prerequisite for entry into this field. In general, most of the graduation-level courses related to dairying require candidates to have passed plus two with Chemistry, Physics, Mathematics and English and with a minimum of 60 per cent aggregate marks. Selection is on the basis of an entrance examination conducted at the national level.
After graduating in dairy technology, one can pursue a master's degree in dairy engineering and dairy technology disciplines.
However, B.VSc and Biotechnology graduates having 60 per cent marks can also compete in a national level entrance test for getting admission to the master's programme in dairying or related areas such as genetics and breeding, animal nutrition, livestock production, animal biotechnology and food technology and preservation.