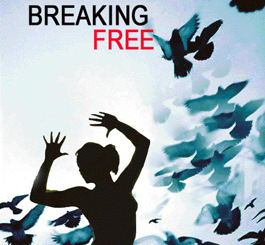 Youth yearns for change and demands freedom. They want to live and let live. But labelling individuals and creating stereotypes comes easy to society.
Rupa Bajwa takes up for the unlabelled youth, who don't wish to be tagged and slotted.

I still remain fuzzy about certain things concerning youth and freedom. To be honest, (which I think is a sound habit), I find the word 'youth' and its connotations a little boring and its meaning slightly puzzling.

'Social approval means little to me'
Her engagement with herself and the little world that she has created in The Sari Shop is startlingly real. The innocence is compelling even as it makes for persuasive storytelling. The book gives a fair indication of what author Rupa Bajwa is all about. The honesty of purpose shines through both the person and the story. Ashwini Bhatnagar draws out the winner of the Commonwealth Writers' Prize for Best First Book, Eurasia region, 2005, on her life and art.
For a few pounds less
A list of celebrity diets shows the extent to which stars go to shed weight. While singer Elton John underwent a series of lamb-urine injections to lose weight, actress Christina Ricci resigned herself to only salads to get her cheeks "ultra hollow", reports the New York Post.