MUSIC ZONE
Mis-Teeq — Mis-Teeq (Waner)
Saurabh & Gaurav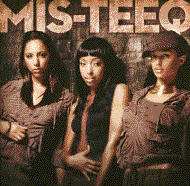 This trio has been referred to as the Destiny's Child of the UK on more than one occasion, and if you've seen their video for Scandalous, you know why. Mis-Teeq has officially come to our shores to steal the scene. If you got into their first single, you're sure to enjoy the rest of the album immensely. It's fun, flirty, and attitude-laden. The lyrics are light but lively, swaggering but not standoffish, and maybe a little more risqué and hedonistic than parents would like.
Best track: All I Want
Worst track: Dance Your Cares Away
Rating: ***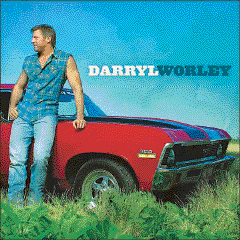 Darryl Worley — Darryl Worley (Dreamworks)
On this follow-up to the war-inspired Have You Forgotten, Worley has worked immensely to keep his country sound intact as well as commercially viable. The toe-tapping first single Awful Beautiful Life, the lyrically powerful If Something Should Happen and the slick ballad Find Me explore numerous sides of his experimental, boundary-pushing approach to songwriting and arranging. Some parts of the album could be justifiably dubbed self-indulgent, but Darryl's enormous talent and unique style overshadows any flaw. The album brings he bluegrass-flavoured If It Hadn't Been For Love, the tears-and-beer wallow I Love Her, She Hates Me and George Jones-worthy What Makes A Man Do That. Lyrically, Darryl shines in the achingly honest If I Could Tell The Truth, which opens with the line: "If I could tell the truth/ People Just Might See/ Who I really am/ Not who I have to be."
Best track: I Love Her, She Hates Me
Worst track: Whistle Dixie
Rating: **
Luna — Rendezvous (Jet Set Records)
Indi-rock band Luna's seventh full-length studio effort has the same pleasing features as their earlier works: cheeky lyrics sung endearingly by Dean Wareham, chiming and choppy guitar licks from Warenham and Sean Eden, and the thoroughly enjoyable Britta Phillips on bass and Lee Wall on drums. The album opens with the zippy Malibu Love Nest, rife with cute-and-naughty lyrics that only Wareham could handle. The rest of the album offers dreamy sounds that Luna makes so effortlessly: Buffalo Boots, Rainbow Babe and Cindy Tastes of Barbeque rank among their finest tunes. Unfortunately, this is Luna's last album — the band is going on a six-month tour and then breaking up. We hate to say goodbye, but what a splendid farewell this is.
Best track: Broken Chair
Worst track: Motel Bambi
Rating: ***
Album of the month
Kylie — Ultimate Kylie: Greatest Hits (Sony Music)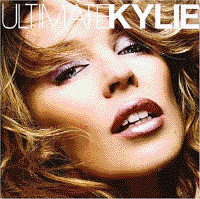 I Should Be So Lucky took Kylie off TV and onto every radio in the UK and from then onwards the Australian actress never looked back. Ultimate Kylie does not only include all the early smash hit singles, but also charts her metamorphosis from teen princess of early bubblegum tunes to an artist of greater substance. The Locomotion, Better The Devil You Know — they're all here in their tinny, synthy 1980s glory. While disc one is likely to appeal only to diehard Kylie fans, the second disc is a different prospect. It showcases the mature voiced Kylie with more polished instrumentation and lyrics. The compilation has been able to do fair justice to Kylie's musical career till date, otherwise where else would you find hits ranging from Especially For You, Wouldn't Change A Thing, Tears On My Pillow, Confide In Me, Put Yourself In My Place, Slow and Chocolate on a single package. A true collector's item.
Best track: Tears On My Pillow
Misfit: Je Ne Sais Pas Pourquoi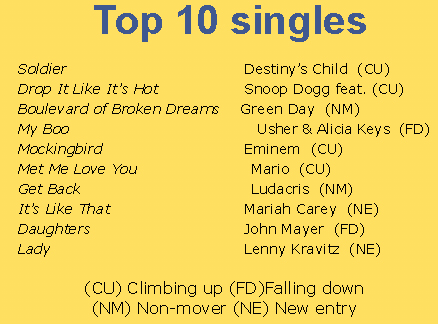 This feature was published on February 5, 2004