Wednesday, March 16, 2005
CAREER HOTLINE
Sweet prospects in sugar technology
Pervin Malhotra


Pervin Malhotra
Q I wish to know about sugar technology courses and whether they offer employment opportunities. Please advise.
— Harjeet Singh
A The sugar industry in India is the second largest agro-industry and one of the largest employers.
Different techniques are used to produce different grades of sugar.
Sugar manufacturing is, thus, a highly specialised field employing different biochemical processes. The study of sugar technology involves understanding the various techniques of sugar production and a basic knowledge of sugar chemistry, boiling and fermentation.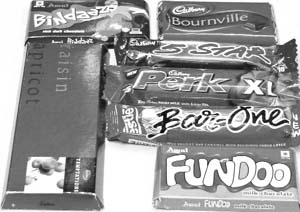 Research best defines the work of those engaged in this field. You have to be a pure science graduate to pursue a career in sugar tech. PCM are a must at the plus two level. You can either pursue a degree or a diploma course offered at various universities. Meerut and Panjab Universities offer 3-yr degree while the other institutes offer a 3-4-yr diploma. The most common courses are:
Sugar Technology

Industrial Fermentation & Alcohol Technology

Sugar Engg Dip

Sugar Instrumentation Technology

Environmental Science

Pulp & Paper Technology

Sugar Boiling Certificate.
On completing Class 10 (or after 10+2 with PCM) you could opt for a Diploma in Mech/Elec Engg. Alternatively, you could go for BSc (Phy/Chem/Math) or BE/BTech in Mech/Elect Engg followed by a Diploma in Sugar Tech/Engg.
Remuneration: like any other field of technology, this field offers a decent pay scale. As a factory trainee you can expect anything between Rs 6000-7000 p.m. At the higher level the pay may be Rs 6-15 lakh p.a.
Job prospects: There are several avenues for sugar technologists - mainly sugar factories, non-alcoholic & alcoholic beverage production plants and sugar research labs. Various govt and private sugar undertaking like IFFCO, National Federation of Co-operative Sugar Factories, etc.
However, the future is not too bright. The number of jobs is inversely proportional to the no of professionals in the field, which is a major pitfall.
MCA eligibility
Q I have a diploma in computer engineering and two years of work experience. Am I eligible to enrol for MCA? Please name a few universities that offer correspondence courses in this line.
— Kirpal Singh
A Since you have not mentioned whether your diploma is a postgraduate one, I assume it is.
The typical eligibility for doing MCA is a Bachelor's degree in any discipline with minimum 50 per cent marks in the aggregate. However, some institutions also stipulate maths/ statistics as a subject at the undergraduate-level while others require a Bachelor's degree with minimum 60 per cent (agg). What is common to all courses is that you should have taken mathematics up to Class XII. The entrance exams for admission to MCA courses seek to assess your basic mental ability, logical and analytical skills, mathematics (generally of Class XII-level), and proficiency in English.
Lateral entry: Under this provision, graduates who possess a PGDCA from a recognised university or an 'A' Level DOEACC certificate can seek direct entry into the second year (3rd semester) of the MCA programme at IGNOU on clearing the entrance test.
Here are some of the universities that offer MCA courses through distance learning:
nGuru Nanak Dev University, Directorate of Distance Education, Amritsar, (www.gndu.com)
nPunjab Technical Univ (PTU), Online Virtual Campus Jalandhar (Punjab), MCA, MSc (Comp Sc) Online Dist. (www.ptuonline.com)
nIndira Gandhi National Open University, Maidan Garhi, New Delhi-110068.
DOEACC's 'B' Level course is also considered equivalent to MCA.
A word of caution: Not all MCA courses are of the same quality. Make sure that the syllabus is up-to-date.
Scholarships for special students
Q I am a second year B. Sc (Gen) student. I am physically challenged. Can you please tell me if there are any scholarships I can avail of?
— Gurbaksh Sandhu
A The provision of 3 per cent seats in educational institutions coupled with the UGC schemes to facilitate setting up of disability units have opened the doors of colleges and universities for persons with disabilities.
The National Centre for Promotion of Employment for Disabled People (NCPEDP) offers scholarships worth Rs 1000 pm to enable meritorious disabled students with limited means to receive education or professional training at postgraduate and doctoral levels in a variety of disciplines. The NCPEDP also awards medals/certificates of merit to meritorious students
The eligibility criteria are as follows:
Disabilities such as blindness or low vision, speech or hearing impairment, locomotor disability, including those arising from leprosy, cerebral palsy and allied disorders, thalassaemia, haemophilia, learning disability or any other disability as recognised by the NCPEDP.
You should be between 18-35 years of age. However, this can be relaxed in exceptional cases.
You should be either pursuing or should have gained admission to a full-time course in a university.
Your parents/guardian's income should not exceed Rs 5,000 pm. The application deadline is usually mid-July.
For further information, contact: NCPEDP, A 77 South Extension II, New Delhi 110049 (www.ncpedp.org).
Here's wishing you a bright and successful future.
Bankable option
Q I will be completing my B. Com this year. After this, I would like to take the bank Probationary Officer's Exam. Can you please tell me about the selection procedure?
— Agam Sharma
A Public sector banks recruit Probationary Officers through PO exams from time to time. The PO exam tests your reasoning ability, quantitative skills (numerical), English usage and general awareness. The minimum requirement is a bachelor's degree. Except in some cases (SBI asks for 65 per cent), no minimum percentage of marks is specified. The age limit is usually 30 (relaxation for reserved category). Those who clear the written test (objective and subjective, bi-lingual) are called for GD/Interview. The SBI test includes a psychometric (aptitude) test and a test of computer literacy. While you must try and attempt as many questions as possible, and as fast as possible, beware: some tests have negative marking. The trick lies in preparing thoroughly.
Upon selection, POs are put through an intensive on-the-job training to equip them for a career in commercial banking.
Arm yourself for CDSE
Q I am a B. Com student and want to take the CDSE (I) exam. Please inform me of the pattern for this exam.
— Trilochan Sandhu
A Selection to the CDS exam is on the basis of a written objective-type exam followed by SSB tests and interview for those who qualify the written exam. The written exam is held at various centres all over the country and consists of three papers for admission to IMA, Naval and Air Force Academy. The examination for OTA consists of only the first two papers.
Paper 1 tests your English (comprehension, verbal and usage skills).
Paper II tests your knowledge of current events and general science. Also includes questions on geography and history of India.
Paper III tests your knowledge of elementary mathematics, algebra, trigonometry, geometry, mensuration and statistics.
While the standard of questions in maths is of Class X/matric level, all other subjects are of the bachelor's level).
You now have the option to take the GK and Math papers in English or Hindi. The next round of tests is conducted by Service Selection Board. The SSB tests evaluate your potential and aptitude in terms of reasoning, intelligence, communication skills, courage, social adaptability, decision-making and organisational ability, etc.
The tests call for average intelligence and comprise: Personal Interview, Outdoor or group task, officer's test and psychological tests.
For details, please log on to: www.upsc.gov.in
Please send in your query, preferably on a postcard, along with your full name, complete address and academic qualifications to: Editor, Jobs and Careers, The Tribune, Sector 29, Chandigarh-160030, or at careers@tribunemail.com
The writer is a noted career consultant