Models for veggies
The world over, film stars, models and sportspersons are turning vegetarian for a healthy way of life. They claim that a vegetarian diet offers more variety, more energy and longevity,
says Vimla Patil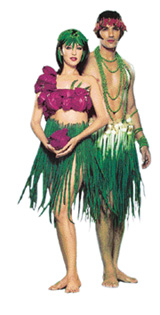 Vegetarianism is catching on as a popular movement all over the world — with huge populations in Europe, Britain and the US going for vegetarian diets as a preferred option. Their hunt for an alternative food diet has been driven by media reports about the mad cow disease affecting thousands of cattle and the more recent scourge of bird flu, which threatened animal, bird and human life across Asia.
Those who join the movement for vegetarianism are naturally drawn towards India for leadership. India has always been home to the largest communities of vegetarians in the world. India also boasts about some of the most sparkling and exotic vegetarian cuisines of the world. Most Indian vegetarians choose this way of life for religious reasons; others opt for vegetarianism as a healthier way of life.
Those who make it to the headlines as vegetarians in newspapers and television channels are celebrities — chiefly glamorous film actors and models. People for Ethical Treatment of Animals (PETA) is a movement for promoting vegetarianism. Based in the US, it has branches in many countries. Obviously, its India office is the busiest. PETA has realised that celebrity protagonists of vegetarianism are able to give the movement unimaginable media exposure and worldwide popularity. No wonder then that eye-catching ads featuring many international celebrities, Bollywood actors and supermodels have added a zing to their promotional campaigns.
According to PETA, more than 60 world celebrities have chosen vegetarianism as their way of life by choice. Among the Indian women celebrities are Aditi Govitrikar, Amrita Rao, Avanti Birla, Esha Deol, Hema Malini, Juhi Chawla, Mahima Chaudhary, Mandira Bedi, Ruby Bhatia, Simone Singh and Yana Gupta. Among the men are A.P.J. Abdul Kalam, Amitabh Bachchan, Anil Ambani, Anil Kumble, Dev Anand, Feroze Varun Gandhi, Hemant Trevedi, Mahesh Bhatt, Milind Soman, R. Madhavan, Shahid Kapoor and Yash Birla.
For the last three years, to add more zing to their campaign, PETA has been holding on-line contests for choosing the 'hottest vegetarian alive'. Last year, Amitabh Bachchan won the contest hands down. "Going green is the newest rage among all red-hot celebrities — from Bollywood to Hollywood," says PETA chief Anuradha Sawhney, "They feel that a vegetarian diet gives them a glowing skin and a healthy, energetic body. They say that going vegetarian is the best thing they can do for animals and human beings. It is a humane movement and offers health and security to all species".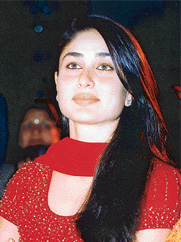 Vegetarians have found a new votary in Bollywood — Kareena Kapoor. Known as the original "mistress of spices", the actress has decided to give up her chilli-flaked chicken tikkas, steak sizzlers and peppered prawns for cold salads, bean sprouts and bland soups.
The credit obviously goes to her beau Shahid Kapur. "He is a veggie," Kareena explains. "But it's a personal choice, he's not asked me to do it. Besides a few health problems, I would feel guilty whenever we went out. I would be feasting on my meat, while Shahid would be munching on his greens."
Kareena concedes that she is still tempted by non-veg fare: "Believe me turning vegetarian has not been easy. My mouth still craves for non-veg. For me, giving it up is like giving up films. I am a hard-core meat-eating Kapoor."
On the suggestion that Shahid must be floored by her sacrifice, Kareena blushes: "I am sure he is on top of the world, but he's not telling me that. On the contrary, he keeps joking that I must not take things so far as to also give up meaty roles in films." — MF