He lived life to the full
R. C. Rajamani pays a tribute to Gemini Ganesan, the Tamil superstar whose real and reel life were both enthused with a free spirit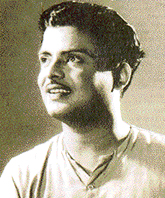 Gemini Ganesan was a magnetic personality

Gemini Ganesan, who died on March 22, was the last of the trinity of celluloid pantheon in Tamil Nadu, where cinema is nothing short of religion and stars no less than deities. The other two were M.G. Ramachandran and Sivaji Ganesan. The three dominated Kollywood from 1950ís to 1980ís.
While MGR and Sivaji were professionals, having been on stage as child artists, Gemini was a casual entrant in the tinsel world. He faced many handicaps at a time when long-winding dialogue delivered in stage-style in chaste Tamil was the order of the day. He had no stage experience. Yet, in a career spanning more than 50 years, Gemini not only survived but also thrived in Tamil cinema, defying its very fundamental characteristics.
His casual, easy style and classic underplay in films of light, family themes made him a class apart in the days of sentimental tearjerkers where loud oration reigned supreme.
A graduate in Chemistry (Honours), Ramaswamy Ganesan (born on November 17, 1920), was from an orthodox Brahmin family in a village in the undivided Thanjavur district of Tamil Nadu. He lost his father when he was only 10. He joined his alma mater, the Madras Christian College, as a tutor in the early 1940ís. He joined the Gemini Studios, Madras, owned by S. S. Vasan as a production executive in the mid 1940ís.
Tall, curly-haired and fair with sharp features, what was Ganesan doing in the Gemini Studios, not acting? Destiny smiled on him with a minor role in Miss Malini, an S. S. Vasan offering based on R.K. Narayanís novel. He starred opposite Pushpavalli, who bore two of his daughters, including Rekha.
His next film was Chakravarthi, in which he played Lord Krishna. He had to wait till 1953 for his third film Thai Ullam in which he was cast as the villain. The following year, he played the protagonist in Manampola Mangalyam opposite Savitri, who bore a daughter and a son.
With that film, Gemini Ganesan had really arrived. The prefix Gemini came to be attached to his name from this film. It was also to distinguish him from another Ganesan, Vilupuram Ganesan, later to be known as Sivaji Ganesan, who was already making waves with fiery social films like Parasakati, scripted in vitriol by M. Karunanidhi, the DMK supremo. MGR, too, was already a star of some stature at that time.
While Sivaji Ganesan and MGR played the serious, idealistic, but wronged Indian youth in films as per the mood of the 1950s, Gemini Ganesan came as a whiff of spring in simple, uncomplicated roles in films like Missiamma that was later made in Hindi as Miss Mary.
Notable among his early hits were Paava Mannipu, Kalyana Parisu, Hello Mr Zamindar, Thain Nilavu (Honeymoon) and Kalathur Kannama in which Kamal Hassan played his son as a child artist. He acted against a host of actresses, including Padmini, Banumathi, Vyjayanatimala and Saroja Devi.
At 50, he played opposite young Kanchana with verve in Saanti Nilayam, an adaptation of The Sound of Music. He had also paired with Jayalalitha, 28 years younger to him. She paid a rare tribute, saying "there cannot be another Gemini Ganesan. He is irreplaceable."
His last film was Avvai Shanmughi (1996), in which, Gemini performed the role of a widower, secretly longing for the company of the governess of his grandchild. The film was later remade in Hindi as Chaachi 420.
His romantic, easy-going roles earned him the title Kaadhal Mannan (King of Romance). The title, however, annoyed him. He was sad that the title was used to brush him in black in his personal life. He once told Filmfare: I never married any woman apart from Bobji, his "first and only wife".
He was sad he was being projected as a "womaniser". "I never went after any, the few women with whom I had intimate relations came to me in distress. I helped them, took care of them. God would judge me if I did anything wrong," Gemini told a Tamil TV channel a few years ago.
By all accounts, Gemini Ganesan took care of both Savitri and Pushpavalli and their children. His life was a true celebration. He lived a full life, marriage, children, grandchildren and perhaps even great-grand children. He was a strict disciplinarian óa fact borne by his good health till into his 80ís. He was swimmer and horse rider. He played tennis and cricket and watched every Test match in Madras.