MUSIC ZONE
Tori Amos — The Beekeeper (Sony & BMG)
Saurabh & Gaurav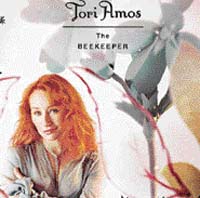 THE Beekeeper holds together better than any other Tori's albums. The rebellious Amos of the 1990s is replaced by a "cheeky and bright mother" of the new century. The album kicks off with Parasol, which begins on a quiet note. If Amos had replaced the fancy production tricks and stuck to what she does best – play with her beloved piano keys – this album could have been completely mesmerising. The Power Of Orange Knickers, a surprisingly powerful duet with muted singer-songwriter Damien Rice is one of the highlights, as are the soaring multi-layered vocals of Sleeps With Butterflies and the torch singer's emoting of Mother Revolution. The real driving force of the album, however, occurs when Amos opts for an organ and jazzes things up with a gospel feel in Witness and a funky R&B groove in Ireland. Particularly mysterious, The Beekeeper is the rich yield of honey.
Best track: Hoochie Woman
Worst track: Sweet The Sting
Rating: ***
Jennifer Lopez —Rebirth (Sony & BMG)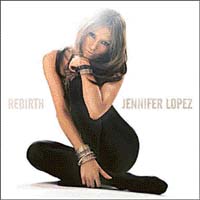 Lopez's exceptionally thin voice hasn't stopped her from doling out a steady stream of pop hits. On the low-key Ryde or Die, Jennifer readily admits that she's been a fool in love. Songs that are worth a listen include the hot little Latin vibe of I Got You; the mellowed-out groove of I Love; and Step Into My World, which is slightly reminiscent of Madonna's Justify My Love. All in all, Rebirth alternates between sweet, breezy pop tunes like the irresistible Still Around and hard-driving club tracks like the infectious Cherry Pie. Jennifer has dedicated her new album to the memory of a young fan who lost her battle with cancer last year.
Best track: Hold You Down
Worst track: He'll Be Back
Rating: **
Brian Wilson — Smile (Warner)
It has been 38 years since its conception, but finally the masterpiece Smile has been released by Beach Boys' resident genius Brian Wilson. Regarded by most in the industry as the Holy Grail and the work that nearly cost Wilson his sanity in 1967, Smile is proving to be the high spot of his solo career. This lush sound will have aficionados drooling. Some of the songs, including classics like Good Vibrations, have been released before, and Wilson wisely doesn't stray far from his original blueprints.
Best track: I'm In Great Shape
Worst track: In Blue Hawaii
Rating: **
Album of the month
Mark Knopfler — Shangri La (Universal)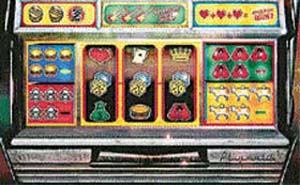 Best known as the founder and leading guitarist of Dire Straits, Mark Knopfler has also committed himself to an equally successful solo career. His recent concerts in India pretty well prove that. Shangri-La, Mark Knopfler's fourth solo release and his first since his serious motor-cycle crash in March 2003, finds the eternally laid-back Dire Straits frontman in familiar territory. Opener 5:15 A.M. showcases Knopfler's unmistakable vocals, Postcards from Paraguay injects some Latin flavour with beautiful harmony. Knopfler has more or less abandoned the British folk and Celtic-influenced pop and has opted for a quiet and considerate collection of country-folk ballads.
Best track: Boom, Like That
Worst track: Don't Crash The Ambulance
Top 10 singles
Candy Shop 50 Cent feat. Olivia (NM)
Since U Been Gone Kelly Clarkson (CU)
Boulevard of Broken Dreams Green Day (CU)
Mockingbird Eminem (NM)
Drop It Like It's Hot Snoop Dogg feat. Pharrel (FD)
It's Like That Mariah Carey (CU)
She Will Be Loved Maroon 5 (FD)
Switch Will Smith (NE)
Daughters John Mayer (FD)
Lonely No More Rob Thomas (NE)
CU (coming up); NM (non-mover); FD (falling down); NE (new entry)
This feature was published on 2 April, 2005