Television
Vamp turns victim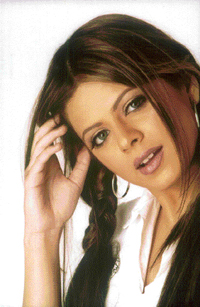 Rucha Gujarathi: Target of neighbour's lust in Rihhaee

All this while she's made Kumud's life miserable with her wily ways in Kkusum. But Rucha Gujarathi who plays the malevolent Kali in the soap now knows what it means to be a victim. She is playing an 18-year-old who is the target of her neighbour's lust.
In Rihhaee, a fiction series based on real life stories of exploitation against women— Rucha does the role of Shalini, a teenaged daughter of an alcoholic father who is molested by her neighbour.
Says she, "I got a call from the producers saying they needed a girl to play Shalini. I took up the challenge and am satisfied with my work. It has made me realise that paedophiles who exploit their own kin exist in society".
Rucha says her character in Rihhaee was a complete change from that of Kali in Kkusum. "I had to portray Shalini realistically. Initially, I was worried how the director would handle the 'molestation' scene. But it was very professionally done. Since it's on TV we couldn't have shown more exposure." And that's something Rucha doesn't mind — as long as the role demands it.
No smile on face of tiger
Tyger! Tyger! burning bright…William Blake may have immortalised the tiger in his poem but over a century later the jungle cat is living in the shadow of extinction in India. Reports from tiger reserves like Sariska, Ranthambore and Bandhavgarh suggest that rampant poaching has rung the death knell for the tiger.
National Geographic Channel's Indyeah: Land of the Tiger on April 30 at 7 pm is a tribute to the fast-vanishing tiger. The stunning cinematography captures dramatic scenes seldom seen on camera—an intimate portrait of the tiger that is at once chilling and touching.
The commentary says that the " lethal, solitary and remarkably beautiful tiger reigns supreme in the parks of India—a country that is a world leader in efforts to protect these exceptional animals from possible extinction."
Viewers who've been following the bloody trail of the tiger in Indian sanctuaries fondly wish this was true. It is no secret that there is no visible commitment to a cause that is causing worldwide concern among conservationists.
Right contacts
With her new makeover, Jassi is happening all over again with the TRP graph heading northwards. And that's not all. Jassi's popularity with viewers has prompted the Rs. 100-crore Bausch & Lomb to sign her up as its brand ambassador.
The vision care company plans to use her transformation to send out the message to young women not to wear glasses but use contact lenses instead as these don't just make one feel good but also boosts self confidence. In fact, Jassi is becoming quite a brand considering that makeover expert Vandana Luthra has given the erstwhile behenji identified with braces, ill-fitting clothes and giant blinkers, a much-needed change both in terms of looks and personality.
But many viewers feel that giving her a makeover has made her look like any other soap star and she's fast losing her USP in a sea of made up divas. — NF
A blow to creativity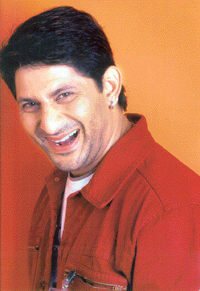 Arshad Warsi: No short circuit

The much-hyped Sahara serial Karisma: Miracles of Destiny maybe airing in Pakistan and Malaysia but some stars associated with it are already washing their hands of the soap.
Arshad Warsi who recently did a cameo in Star One's popular serial Remix to promote his new film Thoda Meetha Ho Jaye, says that television almost killed his creativity.
" I accepted the role in Karishma when I was down and out in Bollywood. But I soon realised I'd have to do two shifts a day. That left me completely sapped of artistic inspiration. I was never satisfied with my quality of work," says he. Of course, what he doesn't say is that it was around then that Munnabhai MBBS happened and bole tho, Arshad 'Circuit' Warsi started rocking and began looking at Karishma less as a miracle and more as a debacle in his life.