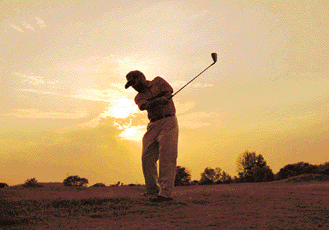 In times when the best of environment conservation strategies are crumbling under the weight of apathy and lack of effort, Chandimandir Cantonment in the heart of Panchkula is an example.
Aditi Tandon reports.



In Chandimandir Cantonment, the Army rank and file work overtime to give nature and its manifestations their rightful due and the greens smile at you from massive distances
Treat for dosa lovers
THE Indian cuisine has been as diverse as its culture, languages, regions and climate. A long range of dishes has evolved over time. Working on this philosophy, a food plaza in Hyderabad has recently introduced 104 different varieties of dosa. They have already patented 27 of them.
Silvassa, ideal getaway
Woodlands or Silvassa showcases eco-tourism at its best, finds out Ervell E. Menezes as he takes time off to renew his bond with nature.
Here prayer stems from the heart
Inderdeep Thapar visits the Dargah of Hazrat Sher Shah Wali at Ferozepore where the devout, cutting across faithlines, come to worship
Southern splendour
The release of Mumbai Express and Chandramukhi at the same time is a bonus for fans of Kamalahasan and Rajnikant, writes V. Gangadhar
Fifty years on, the Ray lingers
The master's debut film still flickers as bright as ever as it prepares to travel one more time to Cannes, writes Saibal Chatterjee