Short Takes
Resolving the identity enigma
Randeep Wadehra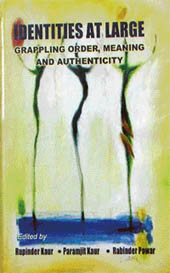 Identities at large
edited by Rupinder Kaur, Paramjit Kaur & Rabinder Powar. Twenty First Century Publications, Patiala. Pages: xv + 131. Price: Rs 300
Identity has been an enduring enigma for those who've tried to define it in specific terms in consonance with contemporary milieu. This enigma has become especially pronounced today when individuals, and often entire populations, move from their respective native lands to settle down or work in alien environs. Although megalithic migration's been going on since pre-historic times, it's since the 18th century that the dilemma of identity faced by individuals and communities uprooted, forcibly or otherwise, has been portrayed in literature by various authors. Jews and Africans are stark examples. I believe Alex Haley's Roots is one of the most poignant works on the subject of African-American identity. However, in this book, Toni Morrison's Beloved has been deservingly analysed for the purpose. This collection has well-argued, thought-provoking and erudite articles highlighting different aspects of identity, viz, "queer" identity dealing with lesbianism, and female individuality.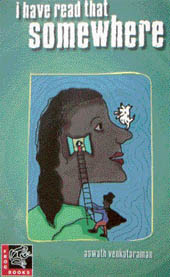 I have read that somewhere
by Aswath Venkataraman. Frog Books. Pages: 147. Price: Rs 245
Horror, humour and magic prose are the salient features of this novel. Set in a fictional country, Vulcania, it has characters with such bizarre names as Smelt, Sperm, and a three-legged dog called Tripod. Not that the rest of the characters are normal. Damien, the Devil's son, is brought up by psychologist parents who prevent him from doing anything evil, much to his chagrin. Grandma Maldini mouths the phrase, "I have read that somewhere" in response to every query and sends people scurrying to library in search of contexts. There's also a character with two right hands whose cherished mission is to rip off others' left arms and sew them to their right sides. Monica Maldini, the protagonist, has to deal with them all the while studying in the St Brutus' Center for the Criminally Insane and Insanely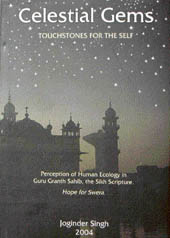 Criminal (ugh!). All this may sound interesting to some, but somehow the narrative palls. One fails to understand the significance of the name Vulcania or why everyone acts crazy. Venkataraman has good imagination but a less-than-wonderful plot.
Celestial Gems
by Joginder Singh Hemkunt Publishers. Pages: 146. Price: Rs 151
Complete surrender to the Divine Being is something that happens to rare souls. Piety and devotion to God are the ultimate result of extermination of one's ego. Joginder Singh has apparently reached such a stage. This book contains certain essential features of the Sikh way of worship. It also includes elucidation of the Mool Mantra, the Japji Sahib and other Sikh scriptures. Reading this book is a nice way to get acquainted with the essence of Sikhism.