Calling the shots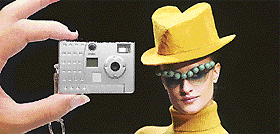 The rapid growth of advertising and mass media has made fashion photography a great profession to zoom in on, writes
Usha Albuquerque
Do you have an eye for beauty? Do you like being surrounded by glamorous people and not just calling the shots, but taking the shots too? Does photography interest you? If yes, then fashion photography is probably the ideal career for you. It is a career that has developed very recently in India.

CAREERCATURE
by Sandeep Joshi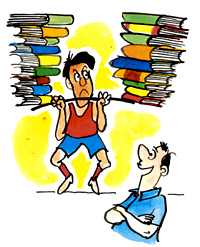 Keep pushing. After all, you have to be in shape for competing in the IIT-JEE, CET, PMT, CAT...

Be SHORE of success
The Merchant Navy is a sea of opportunities for those who want to mix adventure with hard work, writes Nalini Ranjan
A career in the merchant navy promises adventure as well as prosperity. This is career that gives you an opportunity to see new people and places and earn a hefty pay packet. Merchant Navy is a non-combatant commercial fleet which engages in transporting cargo and, if the need arises, people also.

Trendmill
Home in on housing industry
4 m jobs expected in real estate sector by 2015
Over four million jobs will be created in India's real estate sector by 2015, by when the demand for lower-income group houses is expected to touch 80 million, according to a recent study.