MUSIC ZONE
Will Smith — Lost and Found
(Universal)
Saurabh & Gaurav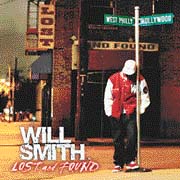 With his latest effort, Lost and Found, Smith tries to get past his squeaky clean image and gives hip-hop fans a legitimate album. The album is one of his strongest statements yet a return to Smith's roots which sees him combine the party rap he made famous as the Fresh Prince, with songs that reflect truly mature, sometimes dark, subject matter. Tell Me Why, set on the evening of 9/11, features an emotional Smith, backed by a searing Mary J. Blige, as he addresses communicating the harsh side of human behaviour to a child, in the vein of Jadakiss' Why. Lost and Found is definitely not what listeners would expect from the rapper who made Gettin Jiggy With It. The album kicks off with the Spiderman theme-inspired Here He Comes produced by Smith's partner in crime Jazzy Jeff. Snoop Dogg makes a guest appearance on Pump Ya Brakes, a smooth set of instructions on avoiding conflict.
Two more versions of Switch join the original, a techno dancehall redoing Rn'B remix with Robin Thicke. On I Wish I Made That, he jokes about adopting more of a street persona in order to gain some respect and pays homage to his favourite music, from the chart topping Lean Back by the Terror Squad to Snoop Dogg's contribution. Rightly titled, the album successfully finds the skills Smith had once lost.
Best track: Tell Me Why
Worst track: Party Starter
Rating: *
Valery Gore — Valery Gore
(Warner Music)

On an impressive self-titled debut from this escalating singer-songwriter-pianist, Valery Gore finds her voice more through her influences than her lyrical depth or vocal prowess. A jazz-trained but rock-reared pianist and vocalist who has recently joined the hallowed ranks of Six Shooter Records, clearly breaks through with her self-titled debut.
Pulling much of her influence from her small lakeside hometown, the poetry reveals a complex and introspective soul. The opener Elliott Goes instantly perks the ears, blending Victorian asceticism with playful rhythms.
White Pills marks a jazzy departure from the rest of the material, while the strongest effort on the album is Waded, a delightfully arranged track. Song for Six takes the listener across a melodious texture that defies expectations. Augustine is probably the most progressive track, showing Gore's versatility in voice and composition. Lyrically Elliott Goes outshines others. Valery Gore presents a mixture of storytelling and poetry that contains great elegance without sounding contrived or stressed.
Best track: Elliott Goes
Worst track: Deloria
Rating: **
Album of the month
Kelly Clarkson — Breakaway
(Sony Music)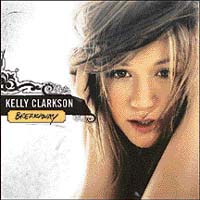 Breakaway is the second effort from the original American Idol winner, Kelly Clarkson and it comes out burning on all cylinders, giving her an opportunity to shine on her own — away from the American Idol hype. Kelly Clarkson titled this album fittingly.
She has distanced herself from the American Idol status and has become a pop star with her stunning vocals and independent nature. Clarkson
co-wrote six songs on the album, including Behind These Hazel Eyes with Max Martin and Lukasz Gottwald, as well as Because of You with Ben Moody and David Hodges, formerly of Evanescence. Addicted is a Fiona Apple-esque rocker, complete with wailing chorus. The title track and first single, Breakaway, is an appropriate description of the album, which takes a break from bubblegum pop to explore a harder and edgier sound.
Best track: Breakaway
Worst track: Hear Me
Top 10 singles

Mariah Carey (CU)

Hate It or Love It

The Game feat. 50 Cent (FD)

Since You Been Gone

Kelly Clarkson (NM)

Hollaback Girl

Gwen Stefani (CU)

Lonely No More

Rob Thomas (FD)

Incomplete

Backstreet Boys (CU)

Switch

Will Smith (NE)

Oh

Ciara feat Ludracris (NM)

Feel Good Inc

Gorillaz /De La Soul (CU)

Speed of Sound

Coldplay (NE)
CU (coming up); NM (non-mover); FD (falling down); NE (new entry)