Driven by faith and values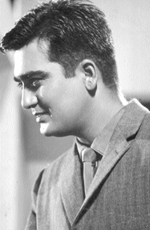 Here are some little-known facts about Sunil Dutt. Much is being written about how Sunil Dutt proved to be a good father. He not only launched son Sanjay Dutt as the hero in Rocky but also did a lot to put his career on track. Not many people seem to remember that he had launched his younger brother Som Dutt in films. He was the leading man of Man Ka Meet. The movie also starred three new faces—Leena Chandavarkar, Vinod Khanna and Sandhya. Interestingly, while Leena and Vinod Khanna later became big names, Som Dutt did not find many takers. He appeared in some Punjabi films (including the highly successful Nanak Naam Jahaaz Hai) and some C-grade Hindi films like Dharti ki God Mein before calling it quits and returning to his native village in Haryana, Mandoli (in Yamunanagar district) to resume farming.
It is also worth recalling that he supported his actor brother-in-law Anwar Hussain after he suffered a paralytic stroke. He even gave him a prominent role in his film Rocky despite his illness.
A lot has been written about his movie, Dard ka Rishta, revolving round a doctor's fight against cancer that he made in memory of Nargis who died of the same disease in 1981. However, not many seem to know that he had very strong views against dowry and had even made a film against this practice in 1991. It was titled Ye Aag Kab Bujhegi.
His stand and views on dowry can be gauged from the fact that when his marriage was fixed with Nargis she was well-established while he was a struggling actor. Still, he told her clearly that she would have to come to him "with only the clothes you are wearing." All assets of the actress, which she had before the wedding, went to her brothers as he refused to accept even a paisa.
When his daughter got married, he did not give any dowry. "Whatever I gave her was of my own volition. There were no dowry demands at all," he later said in an interview. When his son got married, he insisted on not accepting anything that smacked even remotely of being a dowry.
The greatness of the actor was that he played every role with aplomb. If he was extremely likeable as a simpleton, he proved to be ferocious as a lion in movies where he was on the wrong side of the law. An interesting coincidence is that he won two Filmfare awards as Best Actor – one for Mujhe Jeene Do and the other for Khandaan. While he played a dacoit in the former, he essayed the role of a handicapped simpleton in the latter. The Filmfare Lifetime Achievement Award conferred on him in 1995 was indeed a deserved recognition of his multifarious talents.
Incidentally, with Mujhe Jeene Do, Sunil became a role model for other actors who played similar role on the silver screen. It has been acknowledged by a number of film personalities that one should learn from Sunil's acting in this film as to how to speak with one's eyes. When someone asked him about the secret of that great performance, he revealed that one of the things he ensured was that he did not blink at all while talking to the other characters as blinking would dilute the effect of the ferociousness that he was supposed to exude in the movie.
Looking at Sunil Dutt's life, what stands out is his great fighting spirit. The massive box-office failure of his film, Reshma aur Shera, virtually finished him financially. His acting career, too, was not going great guns at that time. However, with full faith in his own capabilities to deliver, he signed films with debutant directors like Sadhana (Geeta Mera Naam), Sultan Ahmed (Heera) and the not-so-successful Ali Raza (Pran Jaaye Par Vachan Na Jaaye). His fall and then rise can be summed up in a song from one of his starrers, Baat itni si hai keh do koi deewanon se, aadmi wo hai jo khela kare toofanon se… — S.M.