June 23 would be the 20th anniversary of the Kanishka crash. Lalit Mohan writes about a hospital near Gurgaon that has been built in memory of the victims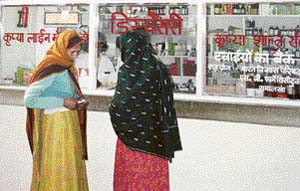 The dispensary run by Om Indu Jain Charitable Trust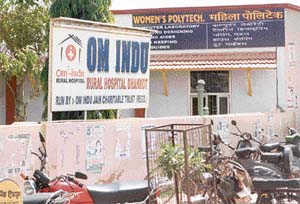 The hospital has become the focal point of medical care in Dhankot and surrounding villages
HE dismisses the verdict of the Canadian court in the Kanishka case with a stoic shrug. "If those acquitted were actually culpable, they will have to live with this guilt in their conscience for the rest of their lives," says Devi Dayal Jain.
"This is their punishment. For us, the memory of my brother and his family will always remain alive in this hospital." Jain was standing in front of Om Indu Jain Rural Hospital in Dhankot village, 9 km from Gurgaon. It was 20 years ago, on June 23, 1985 when he heard the news on television that the Air-India flight from Toronto had crashed off the Irish coast on June 23, 1985, killing all 329 on board. His elder brother Om Prakash, his wife Indu, daughter Ruchi and son Rikki were among those aboard.
Back in their ancestral village, the family got together after the funeral. When someone asked their father, Mangat Ram Jain, what should be done with the compensation money and the familyís assets in Canada. The old man was quite clear. "We will use it for a good cause." Thus was born the Om Indu Jain Charitable Trust and, later, the eponymous hospital which has become the focal point of medical care in Dhankot and surrounding villages.
After doing his graduation from Ambala Cantt, Om Prakash went on to do his Engineering degree and M. Tech from Pilani. Later, on a scholarship, he went to Canada from where he eventually joined Bell Laboratories in Canada and was a senior telecom engineer when he died. His wife Indu was from Delhi.
The trust formed in their memory was chaired initially by the familyís patriarch and after his demise in 2000 by Devi Dayal. His younger brother Sunil and Induís two siblings, together with three medical specialists are also members of the trust board.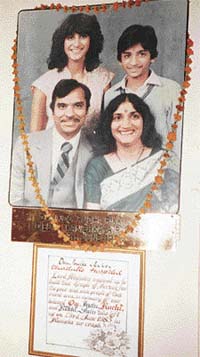 A photograph of Om Prakash, Indu, Ruchi and Rikki on the hospital premises
They started with a corpus of Rs 42 lakh and first put up a dispensary in the village temple. Then they acquired their own land and building and in 1987 engaged a physician for consultation in diabetes and heart ailments. The big leap came with "Operation Nayandeep", which aims at making Gurgaon district cataract-free. It was felt that too many operations went wrong in the past because in the dusty village environment, post-surgery hygiene was neglected. There have been on an average 4000 cataract procedures a year ever since. There are 35 beds in the hospital for eye patients.
The hospital has added a mother and child (gynae and paediatric) unit, ENT, minor surgery, and radiological and pathological services. A womenís polytechnic is another facility for the local population. But, after eye, the next big thrust centres around dental care.
Known as "Project Smile", the campaign was launched in July 2004 among school children in Dhankot, Basai, Kherki and Dhanwapur villages to impart dental care and oral health education.
A survey conducted in the four villages at the beginning of the campaign showed that of 1300 students, 953 had caries, 14 had missing teeth and 300 had gingivitis, among other problems. In less than a year 1251 children received treatment, which included about 800 fillings of various kinds, 66 RCs, 19 extractions and 115 x-rays.
Initially, every service was provided free of cost. But that did not help their budget. "Besides," says Devi Dayal Jain, "we found that a totally free is not taken too seriously."
A nominal registration charge of Rs 10 and a fee of Rs 5 per consultation has been fixed. Even after that many of the services are subsidised. The eye operation run by the Venu Eye Institute is free for the poor.
Sadly, the Om Indu Trust has run into financial problems. While the Venu Eye Institute handles the ocular treatment, the other operations cost the trust Rs 18 lakh last year. The income from fees and registration charges came to Rs 14 lakh. For the balance they had to dip into the corpus. The other problem concerns the availability of specialists and volunteers who would be willing to visit Dhankot to work in the hospital.