Wife was the Lady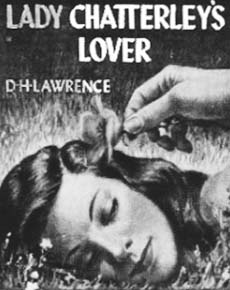 THE affair around which D.H. Lawrence weaved his novel 'Lady Chatterley's Lover' was inspired by a relationship between the writer's wife and an Italian soldier, claims a recent biography of the writer.
John Worthen's biography of Lawrence, The Life of An Outsider, published recently, says, "Lawrence wrote the novel when he was suffering from tuberculosis while his wife Frieda was getting involved with Angelo Ravagli."
Worthen, according to The Telegraph, believes Frieda's extramarital affair would have deeply affected Lawrence, and to some extent, may have inspired him to pen down the relationship between the bored aristocratic Lady Chatterley and her husband's gamekeeper.
Worthen, who is an emeritus professor of Lawrence studies at Nottingham University, claims that the novel created a controversy for its description of sexually explicit scenes.
Lady Chatterley's Lover was written while the Lawrences lived at the Villa Mirenda, near Florence, in the 1920s. The book was first published in Italy in 1928. However, it was not released in Britain until 1960, 30 years after Lawrence died at the age of 44.
Lawrence first met Angelo Ravagli in 1925 and taught him English without realising something was cooking between his wife and the officer. — ANI