Television
This guy's serious about comedy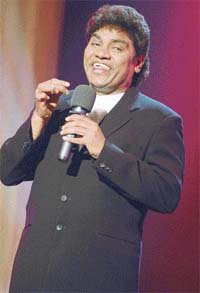 Johnny Lever: Comedian No 1
FROM a complete nobody, he became the nation's No 1 comedian. Now, the man for whom comedy is a very serious business plans to bring laughter right into the home of the viewer through the small screen.
Johnny Lever, one of the judges of The Great Indian Laughter Challenge, the first ever show for stand-up comedians on Star One, will soon be launching the Johnny Lever Show on TV.
Says he, "When I started there were no such shows. Even now the standard of comedy on television does not match up to films because of budget constraints and because the challenge of luring the viewer to the theatre is absent."
Johnny, who is currently working on three films, however, denies his decision to make an entry on the small screen has anything to do with his fading career in films.
Adds he, "I've done a lot of comedy in films. Now I want to make TV viewers laugh as well. One sure hopes the show is a hit or the joke will be on you, Johnny!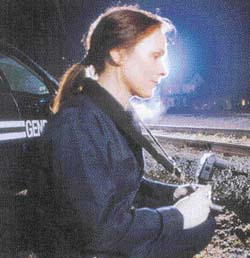 Railway Ripper: Edge-of-the-seat show
Tracking a killer
The Interpol illustrates on the National Geographic Channel how law enforcement agencies in England, France and Portugal cooperate in tracking and apprehending a criminal who crosses international borders. On June 29 at 10 pm the channel tracks the gripping case of Sid Ahmed Rezala, known as the Railway Ripper.
For years, Rezala travelled in an underground sub-culture of vagabonds who ride the trains and prey on passengers. He spread terror throughout Europe, as he randomly killed women on trains in Europe. British, French and Portuguese police work with Interpol to find the killer, who uses his keen knowledge of train travel to elude authorities. — NF