Television
Bond with the game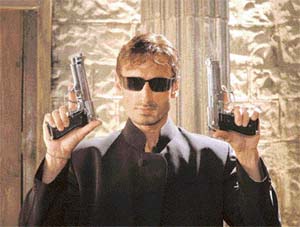 Rahul Dev in Games Bond
THE games stars play can be inexplicable. But no one would mind this game where Bollywood star Rahul Dev steps on to the small screen as the host of India's first virtual reality game show on Star One — Games Bond.
This 13-episode series is all set to redefine virtual gaming with two teams of five kids each in a video encounter set in a virtually real ambience of a warfield. Each battle is fought on a different terrain and the winning team gets to represent India in the World CPL Gaming Championships in USA.
"I am not much of a computer geek but even I can sense the tension and feel the emotions each time the results are announced," says Rahul.
Rahul, who has six films slated for release this year, says this was just a one-off TV appearance. "The show is ground-breaking and that's what appealed to me. I am pretty choosy about the kind of stuff I do."
Considering that he hasn't exactly been setting the silver screen on fire with films like Aan and Insaan, Rahul should look at more "path-breaking shows on TV" to give himself a much-needed exposure.
Old soaps, few bubbles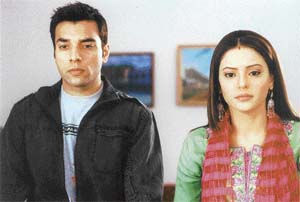 Kahiin Toh Hoga: Duplicating the success of KSBKBT
SEEMS like showmakers on the idiot box are trying to make an idiot out of viewers by offering — to use a tired cliché — old wine in new bottles. The same stories with new titles, different stars and slick packaging are being palmed off as freshly-minted serials.
Take for example Balaji's Kahiin Toh Hoga and Kyunki Saas Bhi Kabhi Bahu Thi. They are both running on the same lines and it's becoming difficult to distinguish one from another except for the different set of faces..
Remember when Mihir disappeared from the show only to resurface with amnesia and a seductive female doctor in tow on KSKBT? Well, the same disease has recently struck Sujal of KTH, erasing his memory and putting him at the mercy of a beautiful lady doctor.
Mere coincidence? Not really! It's more like Ekta Kapoor is fast running out of ideas and is desperately trying to replicate the success of KSBKBT by re-running the script with a new name.
But why is she doing that? The answer is simple — Kyunki there is a limit to which the conflicting saas bahu concept can be stretched.
Love in Kashmir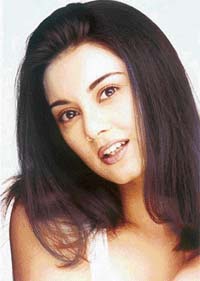 Minissha in Yahaan
SHE'S got the looks. Now, it remains to be seen whether she has the talent to match. Delhi girl Minissha who unfolds her histrionics on July 22 in the film, Yahaan, by Sahara-One is all shook up about her debut opposite Jimmy Shergill.
Fresh-faced Minissha, who is also slated to do a soap on Sahara, says that she couldn't have asked for a better entry into the glam world.
"I play the role of a young Kashmiri girl in love with an Indian Army officer. Yahaan propagates love, peace, hope and harmony. I am sure it will tug at people's heart."
The film, she says, has been God sent. "Though I am an out-and-out Delhi'ite I have also lived in Kashmir for a couple of years when my father was posted in the valley. So it was like getting back home. I've put in my best and my fans are going to love it."
Fans? Considering this is her debut act, she's surely talking about the fan whirring on the ceiling.
It's a murky world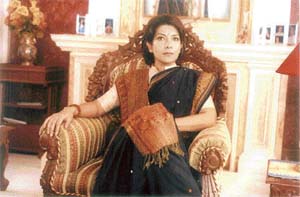 Sarrkkar: Cesspool of politics
IT'S breaking news on Zee TV as Chief Minister Priyamvada (Divya Seth) gets arrested for masterminding the assassination of her husband in Sarrkkar: Rishton Ki Ankahi Kahani.
The CM's family is thrown in turmoil as both her sons go about trying to release their mother through ways best known to them. While Kunal (Ronit Roy), the elder son, decides to go by the book and lets the law take its own course, Karan (Rohit Roy), the hot-headed brother, resorts to physical force to undo the damage done to his mother.
Meanwhile, Kritika (Mauli Ganguly), the daughter who has always been at loggerheads with her mother, comes out in support of her.
The excitement doesn't stop there. The coming episodes will reveal the real hand in the murder of Priyamvada's husband. So keep watching this whirlwind drama of the murky world of Indian politics which gets increasingly tantalising with each passing episode.
Novel code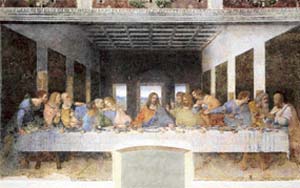 Da Vinci's The Last Supper: Guarding the code
National Geographic Channel makes viewers read between the lines of one of the most absorbing best-selling novels ever written – The Da Vinci Code.
The channel delves into the story, which talks about Mary Magdalene, traditionally depicted in Christianity as a whore who was saved by Jesus. The story goes on to reveal that Mary was actually Jesus' wife, they had a child together and now their descendants live among the French and British nobility.
According to the novel, this inflammatory information was suppressed by the Church, but was secretly handed down by a select group called, The Priory
of Sion.
The novel says Leonardo Da Vinci was supposedly one of the group's so called "Grand Masters" and he hid a clue about the identity of Mary Magdalene in The Last Supper, one of his most famous paintings.
Join National Geographic Channel on July 10 at 10 pm to find the last of Jesus' descendants. — NF