Wednesday, August 10, 2005
Trendmill
More UK companies to outsource work to India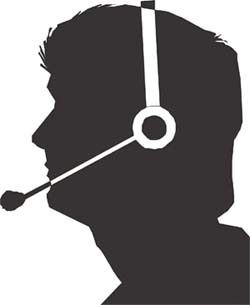 EIGHT out of 10 'large' UK companies plan to shift business to countries, including India and China, in the next two or three years to cut costs, according to a survey by TPI, the largest outsourcing adviser. Of the 100 executives questioned for a survey by London-based TPI, 81 said they'll boost offshore outsourcing as the process matures, TPI said. Only 4 per cent intend to decrease it. Central and Eastern Europe are also popular with outsourcers.
"Companies are likely to continue to use India to a greater extent than Central and Eastern Europe,'' TPI Managing Director Duncan Aitchison said in a recent report from London. Still, "the latter is likely to be increasingly used as a location for customer-facing services" in Europe.
Offshore outsourcing means moving parts of a business to another country to lower costs. About 60 per cent of executives questioned said Indian providers rival Western companies on service as well as cost savings, the report said.
HSBC Holdings and Barclays in June investigated claims that customer account details were sold by a former callcentre worker in India to an undercover reporter amid a probe by London police.
India, as the longest-established country for offshoring, provides an indication of how trends may develop globally, Aitchison said. About 75 per cent of the executives questioned use India as an offshore destination, 28 per cent use Central and Eastern Europe and a quarter use China, according to the report.
Accenture Ltd. and International Business Machines Corp are among the world's biggest outsourcing firms. Indian rivals are merging, and will challenge global companies if the trend continues, the survey said. — Bloomberg