AUDIO/VIDEO SCAN
Flavours of Kashmir
Yahaan (Times Music)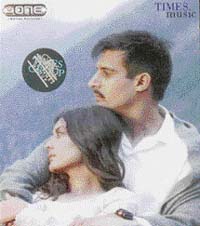 KASHMIR has a glorious and long musical tradition. When a film is based in the valley, one expects its heritage to be duly reflected. But the album under review only scratches the surface through the use of some Kashmiri instruments.
Lyrics of Urzu urzu durkut too are inspired by Kashmiri folk songs but that is about all Kashmiriyat there is to it. Overall, the album is a typical Bollywood fare.
Shanatanu Moitra's music is not the typical mainstream stuff and his Naam adaa likhna is exceptionally refreshing. Shreya Ghoshal and Shaan have sung it with sensitivity. But his Mele Chaliyan `85 (Shreya Ghoshal and chorus) with a Punjabi beat is not in the same league.
The album also has two compositions performed, composed and written by Nizami Bandhu. These are Ajmer wale Khwaja`85 and Kahoon Kaise Sakhi`85.
A remarkable feature of the album is that it includes remix versions of two songs, Mele chaliyan`85 and Naam adaa likhna`85, programmed and produced by Sameeruddin Abhishek Arora. Arora's theme song sung by Tara is haunting. So are the lyrics of Gulzar.
Baharo Phool Barsao (Rr Records)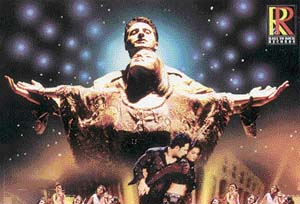 Here is a compilation of version songs from the classic era. And, look what they have done to well-loved songs like Baharo phool barsao mera mahboob aya hai...
While remixing, most composers just jazz up the background score and increase the tempo of singing. But here music director GA Khan changes the very concept of the songs. For instance, in the title number, Kumar Sanu doesn't pause at places where Rafi did. That's amusing as well as irritating.
And they have managed to rope in well-known singers like Kumar Sanu, Sadhana Sargam and Udit Narayan for this album produced by Delhi industrialist Kanwar Singh Tanwar.
Ek tu jo mila... from the film Himalaya Ki God Mein is one of Lata's most memorable songs. Here it is sung by Kumar Sanu. Sadhana Sargam croons Honton pe aisi baat... (Jewel Thief), Jaane kyong log mohabbat kiya karte hain... (Mehboob ki Mehndi) and Rangeela Re... (Prem Pujari).
A new voice that has come up with two songs here is Pritha Majumdar. She is no Lata Mangeshkar but is better than general remix singers. — ASC