Wednesday, September 7, 2005
Career Hotline
Work for rural development
Pervin Malhotra
Q I have just completed my BE. I am very keen to work for the rural community. Is there a way by which I can put my engineering knowledge to use for rural development?
— Puneet Kishore
A Rural community development is a complex process. It involves the interplay of social, political and economic forces. However, capable and caring people can accelerate this process with proper guidance from experts in the field making it more humane, especially for the poor, by working among them in villages in a sustained way.
For motivated people like you, who are keen to use their knowledge and skills for the benefit of the rural poor, Pradan's one-year field-based Apprenticeship Programme for Rural Development (APRD) provides an excellent earn-while-you-learn opportunity.
The programme is designed to give fledgling development workers an opportunity to pick up concepts, knowledge, orientation and practical skills needed to work with the disadvantaged which university education misses out on.
Selection is either through campus placement or direct recruitment camps organised by Pradan from time to time.
Eligibility is a bachelor's degree in a professional/ technical discipline or a master's degree in science, social science, humanities, management, or social work with less than three years of work experience. Final year students are also eligible.
The apprenticeship has two phases.
The first phase (2-3 months) is structured to help you decide whether you are cut out for a career in rural development at the grassroot level.
The second phase is structured to help you set clear career goals as you will spend 9 to 10 months in the field learning the nitty-gritty of promoting livelihood in a village through guided practice.
As an apprentice you will work with a Pradan field team, under the guidance of an experienced professional in grassroots development. You will receive a monthly stipend of Rs 8,000. On completion of the programme you can join Pradan as Exec. (Projects).
Currently, over 200 Pradan professionals are spread out in small field-based teams across 2,000 villages in remote pockets of Bihar, Jharkhand, Chhattisgarh, MP, Orissa, Rajasthan and West Bengal. The focus is to promote and strengthen livelihoods for the rural poor.
For further information, log on to their website: www.pradan.net or contact the HRD Unit, Pradan, 3 Community Centre, Niti Bagh, New Delhi — 110049.


Prepare for a role in filmmaking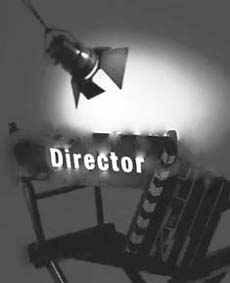 Q I am a B.Sc (Physics) final year student and wish to enter the field of film technology, especially direction. Please give me the list of main institutes in India.
— Tanpreet Lamba
A The following institutions offer courses in direction:
Courses: Diploma in: Direction (also in Cinematography, Editing & Audiography). Duration: 3 yrs. Certificate in Direction (1-year).
Film & Television Institute of Tamil Nadu, CIT Campus, Chennai 600113. Course: Diploma in Direction. Duration: 3 years. Eligibility: Graduation.

Mass Communication Research Centre (MCRC), Jamia Millia Islamia, Jamia Nagar, New Delhi 110025. Course: MA in Mass Communication. Duration: 2 years. Eligibility: Graduation (50%). Age: Below 30 years. Selection Procedure: Written Test.

Institute of Film Technology, Adyar, Chennai-600020;

University of Mysore, Mysore 570005. Course: Diploma in Film Direction. Duration: 2 years. Eligibility: 10+2.

Satyajit Ray Film & Television Institute, E.M. By-Pass Road, PO Garia, Kolkata 700094. Course: Diploma in Direction. Duration: 2 years. Eligibility: Graduation. Selection Procedure: Entrance Exam.
Besides these, the Xavier Institute of Communications, Mumbai, Symbiosis Institute of Mass Communication, Pune and other institutions offer courses in film and television production and direction.
The writer is a noted career consultant
Please send in your query, preferably on a postcard, along with your full name, complete address and academic qualifications to: Editor, Jobs and Careers, The Tribune, Sector 29,
Chandigarh — 160030, or at careers@tribunemail.com