Short Takes
Fearless feats
Randeep Wadehra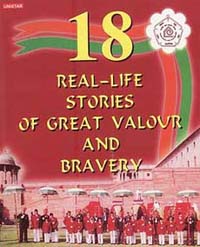 18 Real Life Stories of Great Valour and Bravery
by Nupur Majumder. Unistar, Chandigarh. Pages 80. Rs 175
Children of India have proved it time and again that they're second to none when it comes to confronting danger bravely. This beautifully brought out book has 18 true-life incidents that depict the deeds of national award-winning bravehearts from different parts of the country. The incidents mentioned are interesting and varied – Kushal fights off a wild boar to save an old woman; physically and mentally challenged Motilal jumps into a river to save three drowning persons; Rahul lifts his immobilised older cousin and saves him from burning; and, Boya Geetanjali takes on armed Naxalites and inspires fellow-villagers to rout them. There're other stories too that make for an absorbing read. Each story is well illustrated. The coffee-table format doesn't send the price soaring but the volume could've done with more diligent proof-reading.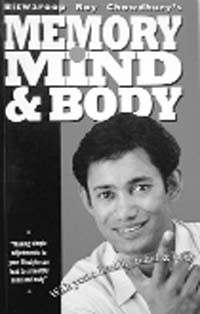 Memory, Mind & Body
by Biswaroop Roy Chowdhury. Fusion Books. Pages: 285. Rs 195.
It's possible to train one's mind and acquire perfect memory, claims Chowdhury, who had, earlier, come up with a volume titled Impossible`85Possible, which dealt with techniques for improving one's memory. This volume speaks about latest developments on enhancing memory power. He has itemised several methods like chain, shape and rhyme for recollecting what one saw, heard or experienced in the past. You can always give it a try.
The Armchair Sikh
by Gajinder Singh. MS Manbir G. Singh, Mohali. Pages 186. Rs 285.
A scholarly work requires serious application of mind. One has to collect facts, study them with an unbiased mind and then arrive at a conclusion. This takes, among other things, a lot of time, effort and discipline. While comparing results of one's work with that of others one has to keep emotions in check. No wonder, academics is considered a tedious occupation. Unfortunately, Gajinder Singh has ignored these pre-requisites and gone off at a tangent in his attempts to take unnamed armchair Sikhs to task for their, mostly un-enumerated, sins of omission and commission. If only the sound and fury of unsubstantiated polemical rhetoric were acceptable alternatives to quiet, learned ruminations.