Punjabi Review
Poignant moments
Nirupama Dutt
Main Sare da Sara
by Halwarvi Tarlochan Publishers, Chandigarh. Pages 160. Rs 150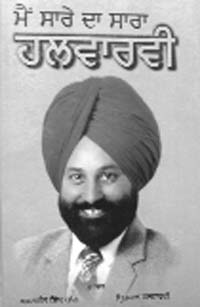 POETS writing in Punjabi far outnumber the readers of Punjabi poetry. So there is a virtual flood of poetry all year round. One has to dive deep into the sixth river of poetry to search out for poems and poets who have something to say and say it well.
Among the recent anthologies of poetry published this season is a compilation of poems of the late Harbhajan Singh Halwarvi. Halwarvi was among the poets who were associated with the extreme Left movement in Punjab in the late 1960s. After the bright red hues paled, Halwarvi turned to journalism and was editor of Punjabi Tribune for many years. The latest collection of his poems, edited by his wife Pritpal Halwarvi and Amarjit Singh Kang, is called Main Sare da Sara. The anthology includes his poems as well as songs and ghazals.
Halwarviís poetry is direct: he does not believe in frills. And, in the simplicity of this directness he is able to reach poignant moments as in this couplet:
Panchhi kyon gumsum ne patte kyon cheekh rahe
Aa ral ke dua kariye ai mausam theek rahe
(Why are the birds quiet, why are the leaves screaming/ Come letís pray in unison for the seasonís calm)
Kamandal
by Jaswant Deed. Lokgeet Prakashan, Chandigarh. Pages 118. Rs 150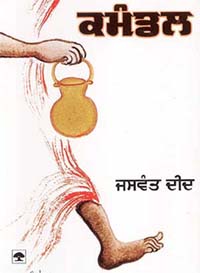 THE physical and the spiritual go side by side in the verses of many a contemporary poet. So is it with Jaswant Deed, who after publishing three anthologies of verse in the past, has now come out with a collection of poems called Kamandal. The spiritual aspect is heightened by a painting by Arpana Caur on the cover, which shows a sage moving forward with a kamandal (bowl) in hand.
Born in 1954 in Shahkot village of singer Puran Shahkoti, Deed is a senior official with Jalandhar Doordarshan. Poetry comes easy to Deed and he mirrors a wide range of emotions through it. Erotica is his strong point and he is able to express it in the right measure:
Aisi japhi vich kass lai mainu
Ki vichharh jaavan
Te baahvan rehan khulian hamesh
(Hold me so tight/ That if I slip away/ The arms should ever be open)
Panj Nadian da Geet
A long poem by Harvinder. Lokgeet Prakashan. Pages 231. Rs 250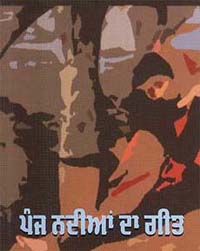 WRITING an epic is a dream of every poet but rarely is it realised for it has its problems. It binds the poet to a particular theme and very often takes the narrative form. However, undeterred by such hurdles, Harvinder has taken on the rather ambitious project of singing the cultural history of Punjab in Panj Nadian da Geet. Using folk sayings and folk poetry, the poet covers a vast canvas indeed. In the words of the poet: This is a poetic narration of the destiny of Punjabi people and it is dedicated to Punjab and Punjabiyat."
Harvinderís canvas is a wide one: it focuses on the ancient times as well as the present-day problems the land faces. Critic Satinder Singh Noor is not wrong when he says in the introduction to the book that it is a significant contribution. It is also a well-researched volume and Harvinder deserves congratulations. It may not be the ultimate in poetry but it is a poetic rendition worth notice. For a sampler this is how the poet addresses the problem of female foeticide:
Chirhian bin na saje banera
Pahu phut te na sanjh savera.
(The courtyards wilt without sparrows/ dawn and dusk are desolate without their chirping)