Salaam Australia
The land of the kangaroo offers plenty of options to Indian students to earn and learn. But the youth headed from Amritsar to Adelaide or Mumbai to Melbourne must choose jobs and courses with care, writes Inderdeep Thapar
IT is a Sunday and the gurdwara`A0in Melbourne, Australia, suddenly comes alive with young boys and girls as they troop in when the community langar is about to begin. It is here, in Blackburn, that a mini India exists, where its culture thrives among the scores of Indian students, who intermingle not only to ward off their gnawing loneliness but also to forge affinity as well as to exchange information.

Careercature
Sandeep Joshi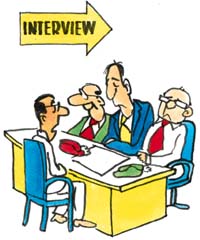 Sir, can I use the phone-a-friend lifeline?
Test your prospects in clinical research
Manish K. Singal
Clinical research is a field where one not only gets job satisfaction but good money as well. It is through this profession that doctors and pharma professionals have invented drugs to cure a number of diseases. Although this field is much more well-established in foreign countries such as the USA, Germany, England and Switzerland, with the globalisation of the Indian economy, many MNCs engaged in this work have set up base in India now.

When an interview is a call away
Roopa Hegde
ONE of the hiring trends in vogue is the telephonic interview. Here are some tips to survive these. Today, you can definitely count on the telephonic interview as one of the screening rounds while conducting your job/internship search. Employers choose telephony for reasons such as distance from the work site or for making first cuts and to determine if they want to arrange a face-to face interview.

Write a resume that generates results
Arvind Sharma
YOUR resume itself can get you off to a good or bad start while applying for a job. It will thus be in your interest to use your resume to bring to the prospective employer's attention the reasons why you are suitable for the job and why you should be called for an interview.

Smart Skills
Counselling a crucial job
Usha Albuquerque
WHEN Sonia went into a depression after her poor marks in the board exams, her mother was reluctant to consult a psychiatrist. However, several sessions with a counsellor helped Sonia face the world with some confidence. She is now in college, and has a new friend — the counsellor.

Workability
New job and old rival
Patricia Kitchen
A good job market means chances for good career moves. Alas, all good things have some catches. And one associated with a nice move to a new company can be this: You find yourself face-to-face with one of your serious rivals for the job — an inside person who now reports to you.

Watch your ways at work
Yuki Noguchi
SAY someone in the next cubicle routinely hawks up phlegm and spits it ceremoniously into the wastebasket. Or hacks a raspy cough, then sneezes with mouth uncovered. Or clips toenails. Gag. Sometimes you're forced to say to yourself: "If he/she does that one more time, I may get violent."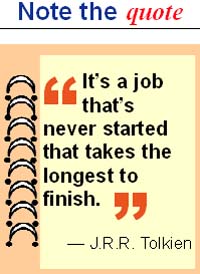 Career Hotline
Pet profession
Pervin Malhotra
Q I am an animal lover and would be very happy if I could have a career where I can spend a lot of time with animals. What are the options I could look at other than veterinary science?
Lots of options for lab technologists

Physics and postgraduation

Try textile design

Aerospace course

IT saturation

CAT clues