Wednesday, September 14, 2005
Fortnightly Quiz-241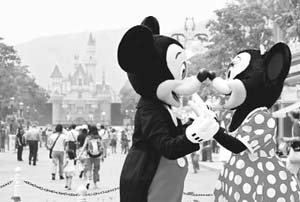 1 Name the renowned Malayalam film-maker who was recently named for the Dada Saheb Phalke Award for 2004.
2 In which Chinese city was the first-ever statue of Mahatma Gandhi unveiled recently?
3 Name one of independent India's highest decorated soldiers, also a recipient of the PVC for the Sino-Indian 1962 conflict, who died recently.
4 Who is the Chairman of the European Union?
5 Name the hurricane that recently devastated many parts of the USA.
6 Which blood cells' deficiency causes anaemia?
7 Which Asian country has evoked widespread protests over the opening of Disneyland there?
8 Which city has been made the permanent venue for the International Film Festivals of India (IFFI)?
9 Name the international spacecraft studying the ringed planet Saturn.
10 On the banks of which river is Baghdad situated?
11 What is the full form of NTPC?
12 Name the Indian woman athlete who recorded 6.75m to win the silver in the long jump event at the World Athletics final in Monaco recently.
13 Name the legendary Indian hockey player whose 100th birth anniversary was celebrated recently.
14 Name the winners of this year's mixed doubles title at the US Open.
15 Name the first Indian woman to reach the fourth round of any tennis Grand Slam.
Name……………………
Class……………………
School address……………………
Winners of quiz 240: The first prize by draw of lots goes to Anshul Suneja, XI-C (non-med), OSDAV Public School, Kaithal-136027.
Second: Diljot Kaur, 8th-B, Delhi Public School, 40-C, Chandigarh-160036.
Third: Ashish Abrol, 10th-A, DAV Public School, mohalla Khurara( Chontra), Chamba-176310.
Answers to quiz 240: Ken and Betwa; National Rural Employment Guarantee Scheme; Uttar Pradesh; Rajiv Gandhi; Bombay Stock Exchange; Leonhard Euler; Nanomedicine; Ramoji Film City; India; Numismatics; Herge; Rajyavardhan Singh Rathore; Reverse swing; 11; 398/5.
Cash awards of Rs 400, 300 and 200 are given to the first, second and third prize winners, respectively. These are sent at the school address.
Note: Kindly mention the pincode of your place to facilitate the delivery of the prize money.
Answers can also be sent at quiz@tribunemail.com
— Tarun Sharma