Service charge
Sania Mirza's success would be of greater significance if it helps Team India become a power in women's tennis, writes Vikramdeep Johal
Russia has Maria Sharapova, Elena Dementieva, Svetlana Kuznetsova, Anastasia Myskina, Dinara Safina and Elena Likhovtseva. India has Sania Mirza and the others — Shikha Uberoi, the Bhambri sisters (Ankita and Sanaa) and Rushmi Chakravarthi. The first line-up is so strong that not even Sharapova and Kuznetsova were missed during last week's Fed Cup final, in which Russia defeated France 3-2. This was their second victory in two years in the women's equivalent of the Davis Cup.

After Sania Mirza, Shikha Uberoi is India's best bet


Well-balanced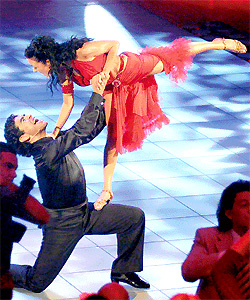 Argentine soccer legend Diego Maradona holds Italian dancer Angela Panico at the end of a samba during the Italian TV show "Ballando, Ballando" (Dancing, dancing)
in Rome.
At home in Pakistan
India's mercurial forward Gagan Ajit Singh was one of the stars of the inaugural Super Hockey League in Karachi. Gagan, who represented Capital Dynamos, was the third highest goal scorer in the league with six to his name.
Youhana's leap of faith
In the Byzantine ways of Pakistan cricket politics, the conversion of Yousuf Youhana (now Mohammad Yousuf) from Christianity to Islam may see his return to the
vice-captaincy of the national side and eventually the captaincy itself.
Setting the records straight
Sai R. Vaidyanathan
After almost two decades, India registered a series win outside the subcontinent. But it did not come against tough oppositions like England or Australia under testing conditions. The series win against Zimbabwe virtually came on a platter.

— Photos by AP/PTI/AFP/ Reuters