Short Takes
Her story in figures
Randeep Wadehra
Gender Realities
by Manvinder Kaur & Ameer Sultana. Abhishek Publications, Chandigarh. Pages 187. Rs 395.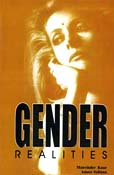 Statistics can never tell the whole story. Yet they lend authenticity to scholarly averments. In this case one is impelled to reflect on the status of women in our society. The ratio of females per thousand males fell from 972 in 1901 to 933 in 2001, and that of female child from 976 to 927 during the same period. If this is not horrifying enough, there is gap of 21.7 per cent between the two genders in the literacy rate; violence against women is on the rise even as she repeatedly loses out in her attempts at concretising her material aspirations. The authors have enumerated various endeavours towards empowering and emancipating women, and the degrees of impact of such endeavours. The book is worth a read; budding scholars ought to have it on their reading table.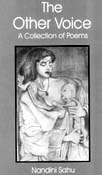 The Other Voice
by Nandini Sahu Authors Press. Pages xii+137. Rs 150.
"...and poetry flows / from the hedges of the mind / breaking the parapets". The very first poem in this book of verse tells you that you are in for long moments of reflection. The poems here suggest Sahuís desire to come to terms with the restrictions and responsibilities imposed on her gender as epitomised in On All Those Who Suffer from Sleeplessness. Yet she yearns to come out of her cocoon and realise her "lost dreams". Most of the poems are rich in imagery, and you would like to read these in solitude. However, the edition suffers from sloppy proofreading.