Back of the book
The Girls from Overseas
by Nergis Dalal. Penguin
Pages 210, Rs 200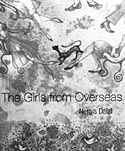 The Dun valley in the early 1970s: the enclave of idle affluent — quiet, green and temperate, as much of India is not. Just the kind of place where 'the girls from overseas', five white women married to Indian men, should feel least displaced. Yet, Gertrude, Jane, Michelle, Sandy and Louise are vaguely unhappy: they wish they could be elsewhere, and hold weekly tea parties where they only meet each other. Their sole ally here is Jason, an almost young American who brings them foreign goods from his frequent trips abroad, lends them a shoulder to cry on, and sometimes sleeps with them. Then Jason goes and marries an Indian woman, a famous dancer with exotic looks and a superior air. What are the girls from overseas to do?
An unsparing examination of marriage, displacement and the many small compromises that make up life, The Girls from Overseas, first published in 1979, shines with wit and intelligence.
The Wives of Bath
by Wendy Holden. Pages 468 £2.99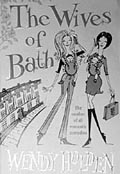 Four parents-to-be seem ante-natally sorted. Flash Hugo and Amanda have booked a chic private clinic and royal maternity nurse. Right-on Jake and Alice want an all-natural home birth with whale music and tree-hugging nappies.
But nothing goes quite to plan. Amanda finds motherhood less glam than the stars make it look and disappears back to her career. Which leaves Hugo with the child and without a clue what to do.
Alice has problems too. Bringing up baby to Jake's eco-fascist standards means home-made organic everything and a recycled cardboard cot.
You Remind Me of Me
by Dan Chaon. John Murray, London. Pages 356. £6.90.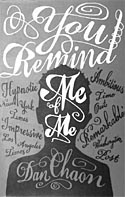 Jonah Doyle is six years old. He lives with his mother, his grandfather and their dog Elizabeth in a yellow house in South Dakota. It is a house full of tensions, for Jonah's grandfather is old and tired, and his mother often doesn't want to talk it all. And then one sunny day in early spring, when the snow has mostly melted, a terrible accident occurs that will change the course of Johah's life. That same spring, hundreds of miles away, Troy Timmens growing up in a very different world. He spends his afternoons at his cousins' house, watching older teenagers smoking marijuana, pretending to be uninterested. When he is 10, he receives his first kiss. When asked how it feels to be adopted, he hardly knows how to answer, for he rarely thinks about it. He is perfectly happy with his life as it is.
Over the court of this spellbinding novel, the secret connections that link Troy and Jonah are gradually revealed. You Remind Me of Me is an unforgettable story about the extraordinary lives of seemingly 'ordinary' people.
You remind Me of Me is Chaon's first novel, and his first book to be published in the UK.
Wolves of the Calla The Dark Tower
by Stephen King. Hodder & Stoughton.
Pages 616. £9.40.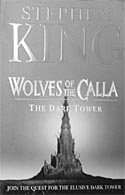 Determined to reach the Dark Tower, gunslinger Roland and his companions emerge from the forests in the Mid-World on path that leads to a tranquil valley community of farmers and ranchers in the borderlands.
Beyond the town, the rocky ground rises towards the dark source of affliction. Danger is imminent — the Wolves of the Calla are gathering once again, their unspeakable depredation poised to threaten the soul of the community. Unless the farmers can enlist the help of some hard calibers... Torn between protecting the innocent community and his urgent quest, Roland and his companions venture all as they face the unknown adversary. The risks are high.
The enemy is cunning. The end is in sight — but the battle rages on as the future of the Mid-World once again faces crimson chaos.
And the tower is closer...
Vishwa Mohan Bhatt — The Musical Messiah
by Kanchan Mathur.
Pages xii+132. Price not stated.

Saga of a living phenomenon's journey on mesmerisingly melodious musical notes. His fascinating imagination, strengthened by divine interaction, culminated in the innovation of the Mohan Veena and the Vishwa Veena. Embodiment of avant garde thought process, the legend crafted the instruments to express the subtle nuances and intricacies of Indian classical raags, with perfection. His relentless efforts and soul stirring concerts seasoned by a fine balancing act between Indian Classical and other Global-regional musical styles, catapulted Indian Classical music, to a global stage.
A chronicle of all those "fusion" concerts with compatriot musicians and several globally renowned virtuosos which surreptitiously slip one into a state of trance, with their resonating acoustics. Recollections of that glorious yet humble soul who helped realise the Great Indian Musical Dream. Reflections on the performances and discography; aspirations and inspirations; musings and goals of paradigm of musical genius.
Here is a comprehensive piece of writing, on the "King of Indian slide guitar," the creator of Mohan Veena and Vishwa Veena, a Grammy Award winner and a true human being in absolute terms — Pandit Vishwa Mohan Bhatt.