PREVENTING
FUTURE SHOCK
After the October 8 earthquake that brought death and devastation in its wake, the focus is on how safe are buildings in the event of another such major quake. Experts talk about the fallout of flouting building bylaws and constructions that are mushrooming without adequate safety measures. A report by Vibha Sharma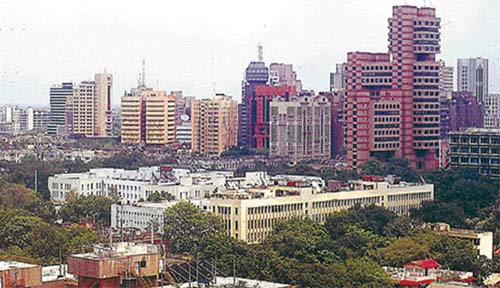 Much more than a bookstore
Established in 1844, Higginbothams of Madras is Indiaís oldest book shop which has successfully kept up with the changing tastes of generations, reports K.D.L. Khan
THE Rs 3,400-crore Indian book industry is going places. Book stores, it appears, are the flavour of the season. In the last three months, three book store groups have been snapped up. The latest is the Rs 61-crore all-cash buyout of Chennai-centred book retailer Odyssey by Hyderabad-based newspaper publisher Deccan Chronicle Holdings Ltd.

The mad race for ratings
Randeep Wadehra
CAN you name the presiding deity of the small screen? It may also be called the God of Mindless Soaps, but is better known as the TRP (acronym for Target Audience Gross Rating Points). Yes, TRP decides the fate of all television shows, and no television channel or producer dare defy it.

Afraid to experiment
It will require a bunch of hits for the nascent Himachal Pradesh film industry to attract cinema buffs to the movie theatres and the quality of films may improve as competition increases,
writes Vibhor Mohan
FOR those fed up with an overdose of Bollywood masala, the first lot of nearly a dozen Himachali films released during the past one year is like watching your favourite folk tales enacted on the screen.

Humane face of the Empire
Raj Chatterjee on Lord Lytton of Knebworth, the Viceroy of India who issued a Minute criticising the harsh treatment meted out to Indian servants by their British masters.
THE year was 1875, the place Lisbon in Portugal. The man, 44-year-old Robert Lytton, Her Britannie Majestyís Minister who had earlier inherited a peerage along with a large estate, Knebworth, in Hertfordshire from his novelist-playwright father, Bulwar-Lytton.