Wednesday, October 26, 2005
Fortnightly Quiz-244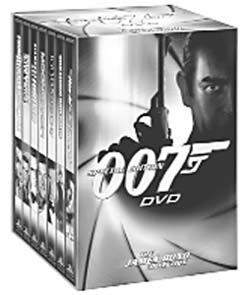 1 Who has been appointed the new Chief Justice of India?
2 Name the writer of the book 'Two Lives'.
3 Name the Asian country that has become the third nation in the world to have sent two successful manned space missions.
4 Name the English actor who will take over from Pierce Brosnan as the next James Bond.
5 Which is the least corrupt country as per the Transparency International's corruption perception index for 2005?
6 Who recently got the best actor award at the National Film Awards ceremony?
7 By what name is the seat of the US Congress known?
8 Who has won the 2005 Man Booker Prize?
9 Which disease is caused by the deficiency of iodine?
10 What is the name of the country's first dedicated air ambulance that will be able to deliver critical care to patients even at 10,000ft in the sky?
11 When is World Food Day observed?
12 Name the Indian scientist who has been awarded the World Food Prize for 2005 for his work in aquaculture and fish farming in Asia and South-East Asia?
13 Name the Bulgarian who recently won the World Chess Championship.
14 Who won the Super Series Test Match in Sydney recently?
15 With which sport is Michelle Wie associated?
Name.....................
Class.....................
School Address.........................
Winners of quiz 243: The first prize by draw of lots goes to Shilpa, IX, Little Flower Convent School, Dinanagar(Awankha), district Gurdaspur- 143531.
Second: Sahil Sihotra, XI-B, SDSPP School, Rayya, dist Amritsar-143112.
Third: Pulkit Kansal, VIII A, GAV Public School, Kangra-176001.
Answers to quiz 243: IAEA and its head Mohamed ElBaradei; near Muzzafarabad in PoK; Gregory Oslen; Sania Mirza; Mumbai; "Paheli"; Air Chief Marshal S.P. Tyagi; Partap Singh Kairon; Chenab; Majlis; Science and technology; 1945; National Bank for Agriculture and Rural Development; De Beers; Karuna Jain.
Cash awards of Rs 400, 300 and 200 are given to the first, second and third prize winners, respectively. These are sent at the school address.
Note: Kindly mention the pincode of your place to facilitate the delivery of the prize money.
Answers can also be sent at quiz@tribunemail.com
— Tarun Sharma