AUDIO SCAN
More of remix
Tarana Pyar Ka (Times Music)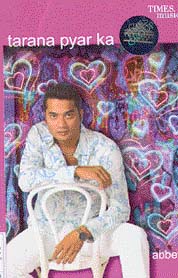 There was a time when film music was not only popular but also fashionable. Today's bubblegum brigade is none too comfortable with the hoi-polloi kind of music, but it is helpless, considering that there are just not enough private albums to go around.
Just about everyone is taking recourse to the easy route of remixing. That might have been worthwhile when many of the film songs were fairly slow in tempo. Today, when they have a feverish beat themselves, it is pointless to refurbish them with faster rhythm. But that does not stop wannabe singers from redoing them.
This cassette by Abbey has eight film songs that have been given the usual treatment. All of them happen to be several years old and there is scope for jazzing up the tempo. But it is Abbey's voice which is the weak link. He just about drones along the way many singers at wedding parties do. The songs included are Humne tumko dekha`85 from Khel Khel Mein, Pyar hamein `85 from Satte Pe Satta, the title song from Andar Bahar, Kal kya hoga `85 from Kasme Vaade, Tarana pyar ka `85 from Tarana, Babu samjho ishare `85 from Chalti Ka Naam Gaadi, Hai apna dil to awara`85 from Solva Saal and Aa dekhen zara from Rocky.
The songs have been remixed, programmed and produced by Jatin Sharma.
Vibes 2 (Times Music)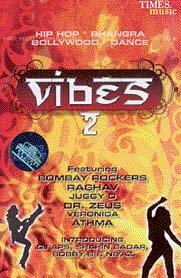 Remixes are inevitable, it seems. This album too has a number of them. But since this is a bouquet of several artistes like Bombay Rockers, Raghav, Juggy D, Dr Zeus, Veronica and Athma, there is everything from hip hop to bhangra to Bollywood dance songs. Then there are also Niyaz with Dilruba `85, Mukhtar Sahota with Soni lagdi and Sukhwinder Singh doing a remix of Rang de`85.
The album begins with Bombay Rockers' Ari Ari`85, a rock mix featuring Overseas and also ends with this very group's Rock the party`85, again a mix.
What matters is that the entire album rocks and sets the feet tapping. That is enough to keep the teeny boppers in good humour. Let the party begin. — ASC