Spiritual instinct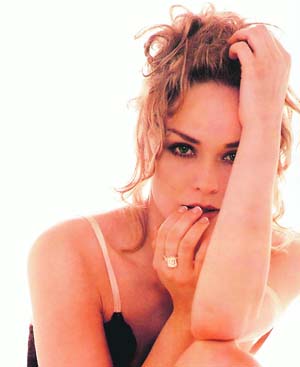 SHARON Stone, Basic Instinct star and mother of two, has said that her proximity to the Dalai Lama over the last decade, was mainly responsible for making her a more compassionate person, as well as teaching her to be a kinder and gentler speaker.
"Iíve had the great good fortune over the last probably decade of getting to work together with His Holiness the Dalai Lama. ...
Iíve learned to tell the truth in a more compassionate way. Iím trying to be a kinder and gentler speaker," The New York Daily News quoted her, as saying.
She also says that helping to achieve world peace was her mission, and that she had been doing her bit towards achieving her goals.
"Iíve been speaking in many places on the subject of peace, on the conceptualising of peace," she told. óANI