MUSIC ZONE
Bon Jovi ó Have A Nice Day
Saurabh & Gaurav
(Universal)

True troubadours of arena rock and pop-metal, Bon Jovi have come out with Have A Nice Day, which has the band mining a harder rock sound and producing bigger, more sweeping choruses than ever before. Title track, Have A Nice Day, rocks hard in the same fashion as Itís My Life did a couple of years ago. Gradually as the album progresses, we get a more mature and mellow Bon Jovi. Story Of My Life starts out with a harmonious piano passage before a thick and raw rhythm of the guitar sets in, supported by heavy drums and tight bass lines.
The refrain is uncomplicated and works pretty well. Wildflower could be equally at home in a Ryan Adams or Tom Petty album, whilst Last Cigarette is upbeat, fresh and drives along. Subsequent up-tempo tracks like I Want To Be Loved and Novocaine bear almost the same life-affirming meaning as Have A Nice Day. One of the best aspects about Bon Jovi is their ability to release albums that somehow remain true to the original vision and still has a very distinct character. The album sounds refreshing, extremely melodic and has been gifted with some fantastic lyrics.
Best track: Welcome To Wherever You Are
Worst track: Who Says You Canít Go Home
Rating: ***
Jay - Z & Linkin Park ó Collision Course (Sony BMG)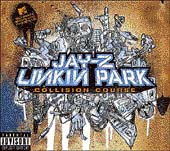 Described as a "mash-up" between genres, Collision Course proves to be a pretty remarkable effort. While some were sceptical of the artistsí choice to combine such distinct flavours of music, Linkin Parkís urban beats seem to gel well with Jay Zís rhymes. For the most part this actually works pretty well. Dirt Off Your Shoulder/ Lying From You is a well-arranged track with Jay-Zís smooth, effortless delivery gelling smoothly with the trackís heavy guitar moments. By far the best example of this can be found in`A0Numb / Encore. Already anticipated to be one of the yearís biggest hits, this song places Jay-Zís cohesive lyrics from Encore against the urban backdrop of`A0Linkin Parkís song Numb.


Best track: Numb / Encore
Worst track: Jigga What / Faint
Rating: **
t.A.T.u ó Dangerous and Moving
(Universal)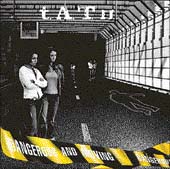 The Russian duo t.A.T.u may have had one of the best marketing campaigns in recent years. But, thanks to producer Trevor Horn, they also had one of the best singles of 2003 in All The Things She Said. Nonetheless, itís a surprise to see them back with Dangerous And Moving, particularly since Richard Carpenter is Hornís replacement. t.A.T.u. takes us on an incredible journey here and Lena and Juliaís long overdue sophomore release has truly earned the right to be called a comeback album. Songs in Dangerous and Moving include contributions from special guests such as Sting, Richard Carpenter (The Carpenters), Michael Urbano (Cracker, Todd Rundgren), Dominic Miller (Sting), Dave Stewart (Eurythmics), Dave Lopez (Flipsyde) and Trevor Horn (Seal). Friend or Foe has been enlivened with bass from Sting, while the oddly titled Gomenasai features a curiously sweet strings arrangement from Richard Carpenter.
Craving (I Only Want What I Canít Have) has a depressing theme with mature lyrics, while Sacrifice sees them giving everything up for forbidden love. t.A.T.u. shows remarkable skill in turning the taunts of their detractors into a selling point.
Best track: Friend or Foe
Worst track: Perfect Enemy
Rating: **
Album of the month
Stevie Wonder ó A Time 2 Love (Universal)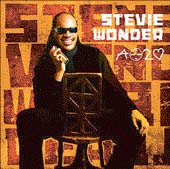 Stevie Wonder has remained one of the worldís most profound and influential artistes for more than four decades. Winner of 21 Grammys and the prestigious Grammy Lifetime Achievement Award, with more than 70 million records sold, Stevie has received hundreds of honours and awards throughout his career. With A Time to Love, Stevie Wonderís first album since 1995ís Conversation Peace, the legend shows he hasnít missed a creative step. The new albumís sound, while unmistakably Stevie, ranges from pop to R&B (rhythm and blues) to occasional nods to hip hop that has influenced Stevie in recent years. Among the songs included in the new album are A Time To Love (featuring India.Arie), Your Love Cannot Be Moved (featuring Kim Burrell), Positivity (featuring Stevieís daughter Aisha Morris), and a host of other superstar collaborations. Shelter In The Rain is an inspiring and timely anthem featuring gospel legend Kirk Franklin. Moon Blue written with actress Akosua Busia, feels like a pop jazz standard in the making.
A welcome return.
Best track: Passionate Raindrops
Worst track: My Love Is On Fire