Short Takes
On reforms & revolutions
Randeep Wadehra
Reforming the United Nations
by Nazrul Islam Viva Books, N. Delhi. Pages: xvii + 133. Price: Rs. 395.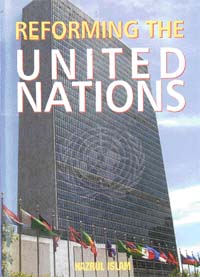 THE author questions the very relevance of the United Nations to todayís world situation. He feels that the organisation has failed to live up to its image as peacemaker. He cites several examples in support of his argument, Iraq being the latest and perhaps the starkest of them all. However, one may not agree with his solution, viz., doing away with the UNO altogether. It has, on several occasions in the past, played a constructive role as honest broker. Itís the only instrument of global status that can be used to usher in a fair international order. It admittedly needs reforms to enable it to play more active, if not pro-active, role in ensuring peace and justice on this planet. But letís not discard it. However, Nazrul Islamís book is worthy of your reading table.
Revolutions
by M.S. Swaminathan & Daisaku Ikeda EastWest Books, Chennai. Pages: v + 138. Price: Rs. 300
M.S. Swaminathan is a great revolutionary, but of a constructive type, a rare breed indeed. He is known as the progenitor of Indiaís Green Revolution. Famous as the father of economic ecology, heís, presently, the president of Pugwash Conferences of scientists dedicated to global peace and nuclear-free world. In this volume heís in conversation with Japanís Daisaku Ikeda, president of Soka Gakkai International, who has propounded the theory of Human Revolution that changes oneís heart and mind thus facilitating banishment of conflict, want and hunger. The dialogue between these two eminent personalities is enlightening indeed.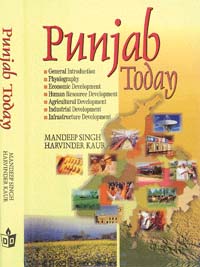 Punjab Today
by Mandeep Singh & Harvinder Kaur Deep & Deep, N. Delhi. Pages: xv + 292. Price: Rs. 480/-
With only 1.5 per cent of Indiaís landmass, Punjab contributes 59% of wheat and 52 per cent of rice to the central pool. There was a time when it was the sole bread-basket of the country. But this is no longer true. While other states are fast catching up in agricultural production, Punjabís agricultural output has reached a plateau, making it vital to usher in changes in cultivation patterns. In fact, the state needs to have a thorough look at its infrastructure, human resources and related socio-economic indices to come up with a solution to extant evils. The authors have done a detailed study of the stateís economy while pinpointing its shortcomings. Now itís over to scholars and policy-makers.