PUNJAB

HARYANA

JAMMU & KASHMIR

HIMACHAL

REGIONAL BRIEFS

NATION

OPINIONS

MAILBAG

BUSINESS

SPORTS

WORLD

Friday, December 2, 2005, Chandigarh, India
Updated at 3:00 am (IST)

PM calls for war against AIDS
New Delhi, December 1
Prime Minister Manmohan Singh today said that the nation's health delivery system would be restructured in the next two years to provide a comprehensive package of services to the community and to HIV infected persons.


In video (28k, 56k)



World page: Australia pledges $7.4 m to fight AIDS in India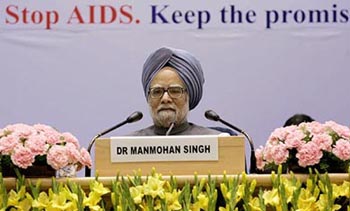 Prime Minister Manmohan Singh attends the National Convention on HIV/AIDS for youth leaders of political parties in New Delhi on Thursday. India, with the world's second largest number of HIV/AIDS cases, must shed its inhibitions and start talking openly about safe sex to protect its future against the epidemic, Mr Singh said on Thursday. — Reuters photo

CAST YOUR VOTE
Was the BJP right in suspending Uma Bharati?


CHANDIGARH

LUDHIANA

JALANDHAR
New

DELHI

JALANDHAR PLUS

AMRITSAR PLUS

LIFESTYLE
New

FORUM

EDUCATION

JOBS & CAREERS

HEALTH & FITNESS

SCIENCE & TECHNOLOGY

SPORTS

SOCIETY

TRIBUNE CLASSIFIEDS

BRIDES WANTED

GROOMS WANTED

OTHERS

HOW TO PLACE ADVTS

She is HIV+ but faces no stigma
Chandigarh, December 1
For Amarjot Kaur, resident of a village in Fatehgarh Sahib, a mention of her HIV status invites a simple resignation to the dictates of destiny.
Nod to amend Essential Commodities Act
Changes in Electricity Act okayed by Cabinet
New Delhi, December 1
The Union Cabinet today gave its approval for introduction in this session to the controversial Tribal Bill, amendments to the Essential Commodities Act and the Central Sales Tax and Electricity Act.
Visa restrictions no damper on Indo-Pak Expo
Amritsar, December 1
Visa restrictions today failed to eclipse the four-day first ever Indo-Pak International Expo - 2005 even as it generated enthusiasm among local entrepreneurs, corporate houses besides general public.

THE TRIBUNE MAGAZINES
On Sundays

On Saturdays

Brother-in-law of MLA Ansari surrenders
Lucknow, December 1
Independent MLA Mukhtar Ansari's brother-in-law, Ejaz-ul Haq Ansari (58), named as a sharpshooter in the FIR in the sensational killing of BJP legislator Krishnanand Rai and his associates, today surrendered in a Ghazipur court. He surrendered before the Ghazipur Chief Judicial Magistrate (CJM), who remanded him to 14-day judicial custody. He was later sent to jail.



Editorial: UP killings
Amitabh on road to recovery
Mumbai, December 1
Superstar Amitabh Bachchan, who underwent surgery at the local Leelavati Hospital for intestinal problems last eve ning, is improving, his close friend and Samajwadi Party leader Amar Singh told mediapersons outside the hospital today.

In video (28k, 56k)



Nation page: Bachchan's condition most unfortunate

Anti-terrorism steps must protect human rights: NHRC chief
New Delhi, December 1
Labelling adversaries as terrorists has become a notorious technique to outdo political opponents, National Human Rights Commission (NHRC) chairperson A.S. Anand observed today. He, however, dismissed as "spurious" slogans that justify terrorism as "fight for freedom" and "struggle for liberation" as spurious.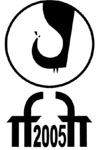 "Apaharan" of punctuality
Panjim (Goa), December 1
Should the screening of a film at an international festival take place 45 minutes behind schedule? The organisers of the 36th International Film Festival of India must ask themselves this question, considering that the unthinkable happened last evening during the premier of "Apaharan".


In video: Rituparno Ghosh's "Antarmahal" screened at IFFI.(28k, 56k)
Jalandhar Plus
In Science & Technology today

E - Revolution 2005:
A Two-day IT conclave

Assembly Elections - 2005

Turbans

Chandigarh is 50

EARLIER FEATURES
Palki reaches Nankana Sahib
December 1, 2005
Pawar elected BCCI President
November 30, 2005

Guilty to be punished, says FM
November 29, 2005

Raj Thackeray quits all Shiv Sena posts
November 28, 2005

Chauhan to be CM of MP
November 27, 2005

Govt can't stop Judges' selection: SC
November 26, 2005

Volcker report rocks Parliament
November 25, 2005

Taliban kill hostage
November 24, 2005

NDA sweeps Bihar poll
November 23, 2005

Left-UPA tradeoff
November 22, 2005