MUSIC ZONE
Saurabh & Gaurav


Kanye West — Late Registration
(Universal)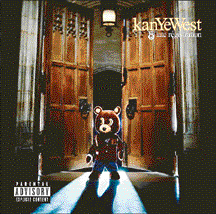 Since the release of his debut album, The College Dropout, in 2004, rapper and producer Kanye West has cultivated a reputation as an arrogant, egotistical and self-centered hip-hop artist. Late Registration continues where The College Dropout left off, opening with a skit featuring Bernie Mac as a school administrator still unsatisfied with Kanye's classroom performance. The production approach, however, is rather different from the debut. Crude beats and drastically tempo-shifted samples are swapped with a more traditionally musical touch from Jon Brion (Fiona Apple, Aimee Mann), who co-produces with West on most of the tracks. On the remix to Diamonds from Sierra Leone, Jay-Z's witty reference to the sampled track outshines Kanye's conscious talk about the horrors of the diamond trade. Equally adept at body-rockers, West invites Jamie Foxx to revisit his Ray Charles impersonation on Gold Digger, while an enthusiastic 20-piece orchestra gets the party started on Celebration. The majestic We Major is another musical triumph, with guest appearance by Nas. Heard 'Em Say delivers a terrific hook and features the soulful crooning of Maroon 5's Adam Levine. Drive Slow, the most modest track, is the most fruitful in execution, with a few Chicago comfortable stories and a mournful lone saxophone.
Best track: Diamonds from Sierra Leone
Worst track: Roses
Rating: ***
Flipsyde — We The People
(Universal)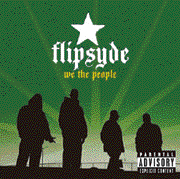 The quartet brings a unique combination of rock, rap, hip-hop with a Latin-based twist to the studio. We The People boasts of a variety of sounds, and politically charged lyrics running throughout the album covering topics ranging from social security, wars and injustice. The first single, Someday, is clearly the best track. Its variety of catchy beats landed it a spot as the theme song for the winter Olympics on NBC. The second song on the album, Spun, starts out with a fast-paced Spanish guitar that breaks the monotony of normal hip-hop and R&B. With its lyrics dealing with life and the afterlife, the guitar helps communicate the theoretical thoughts normally found on a whiny acoustic guitar album. Hip-hop rules on the vocal level and rock shows a prominent presence in their instrumentation, as Bad Boy-style beats support Revolutionary Beat, while Angel features a Dave Matthews-esque sing-along. Skippin' Stones is an upbeat song that talks about being independent and having to face things on your own.
Best track: Someday
Worst track: Get Ready
Rating: ***
Rachel Stevens — Come And Get It
(Polydor)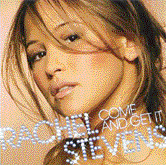 You would have bet that it was time-up for Ms Stevens' stint as US's favourite home-grown pop minx. But a strong set of songs and some inspired collaborators give her an extension with Come and Get. Cheesy electro sounds and time-honoured beats are the signature style, all a bit Kylie-ish but immensely catchy. There are some truly gorgeous songs in here — Negotiate With Love is a kitsch masterpiece, and I Said Never Again (But Here We Are) deploys an Adam And The Ants-like rhythm. Nothing Good About This Goodbye is slow to reveal its charms, but eventually shows itself as a stunner. It's All About Me and I Will Be There, respectively, attach gleaming production-line pop ballads to a sample from the Cure's Lullaby and the kind of bubbling synthesizer melody that powered New Order's Your Silent Face. Crazy Boys features among its panoply of delights thundering timpani, a beat that simultaneously recalls Daft Punk's Da Funk and Slade's Coz I Luv You.
Best track: I Said Never Again
Worst track: Some Girls
Rating: **
Album of the month
Sheryl Crow — Wildflower
(Universal)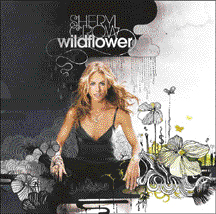 With platinum hits such as If It Makes You Happy and First Cut Is The Deepest under her belt, Sheryl Crow is no stranger to melancholy. Her latest album features mid-tempo acoustic sets (partnered by producer-of-the-moment John Shanks), lushly orchestrated, with Sheryl singing about freedom, love and dejection, sans the feminist, angst lyrics that marked her fame on her debut album. The imagery is even more pronounced on the beautiful title track. She sings solo on this acoustic piece, supported by an exceptionally moving strings section. Her musical maturity shines through I Know Why, Letter to God and Good is Good. Elsewhere, there is a gentle melancholy surrounding the piano-driven Always on Your Side that is mirrored on the single, Where Has All The Love Gone. The track is a poignant look at the US. Telling the story of a President "who isn't sad at all by what's going on", it's a sad, yet hopeful song, which sounds even more effective in the acoustic setting at the end of the album. It serves to ensure that the modest, provocative and classy Wildflower blossoms into one of Crow's finest albums to date.
Best track: Lifetimes
Worst track: Live It Up