Back of the book
Havoc in its Third year
by Ronnan Bennet Bloomsbury Pages 303. £3.25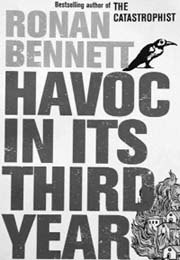 ON a winter's day, when rain and wind rage round his lonely farmhouse, coroner John Brigge is called to investigate an Irishwoman accused of murdering her baby. The town's powerful Puritan faction insists on the woman's guilt, but a vital witness has disappeared, and Brigge, hugging a secret of his own, senses that something is being kept hidden. With his wife pregnant, he wishes for nothing more than to stay quietly with her on his farm. Yet listening to the demands of a hanging without delay, Brigge canrefuse to take his next step. Reluctantly, he sets out to search for the missing witnesses. Ronan Bennett was born and brought up in Belfast. Ronan Bennett lives in London with his family. Havoc, in its Tbird Year was longlisted for the Man Booker Prize 2004.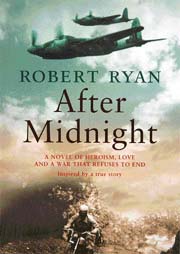 After Midnight
by Robert Ryan Headline Pages 310. £4.25
IN 1944, a Liberator bomber pilot never returns from a mission to Domodossola in Northern Italy. The aircraft and its pilot are seemingly lost for ever. In 1964, his daughter, Linda Carr, resolves to find out what happened to her father on that terrible night. She employs the help of motorcycle TT racer Jack Kirby, a man who has his own inner demons to combat. He was a Mosquito fighter-pilot during the War and experienced at first hand the astonishing courage of the Italian partisans in the face of Nazi brutality. Jack is keen to find one of the partisans, a woman with a past as dark as the secrets she still holds close to her heart. What Jack and Linda discover in their journey deep into an uncharted Italian mountain region is more dangerous and life-changing than they could have ever imagined. Robert ryan has created a compelling novel, based on a true event, that brilliantly evokes the spirit of the Italian conflict during World War II, and resonates with the never-ending human cost of war.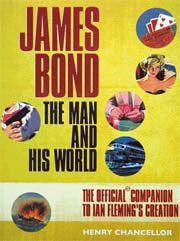 James Bond
The Man And His World
by Henry Chancellor John Murray Pages 250. £12.50
Everyone is a Bond fan but how many of us truly know Ian Fleming's brilliant original creation? This is the irresisitible and definitive illustrated passport to his life and times. For over half a century the Bond novels have entertained millions around the world. But no book has used the Fleming archive to explore the three-dimensional world of this quintessential secret agent, revealing what inspired it, and who inspired him. Complete, authoritative and entertaining, it will take you on a journey through myth and reality, from Moscow to Mayfair, the bedroom to the war-room, the casino to the villain's lair.
Sources include the 007 novels and stories as well as Fleming's non-fiction writing, rare research notes, letters, annotated manuscripts and ephemera from his files. The illustrations include facsimiles of many of these artefacts.