Watch out for more dhoom
Bollywood's line-up for 2006 includes an array of mainstream biggies but the fate of the industry might continue to hinge on breakthrough films from fringe players, says Saibal Chatterjee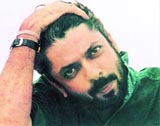 Sanjay Leela Bhansali's Saawariya and Karan Johar's Kabhi Alvida Na Kehna are potential blockbusters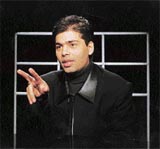 Bollywood is on a roll. In what was one of the most successful phases that it has enjoyed in recent times, the Mumbai movie machine delivered huge hits all through the course of the past year. Will the new year see the dream merchants consolidate the gains of 2005?
Indeed, 2006 will be a crucial year for Bollywood. On the ground, confidence levels are understandably high. A host of big-ticket films are lined up for release during the year and the badshahs of Bollywood have reason to believe that the strong ground beneath their feet will hold firm for another heady year.
No wonder that the industry has started the year on an emphatic note. This is a January with a difference. Rajkumar Santoshi's Amitabh Bachchan-Akshay Kumar starrer, Family – Ties of Blood, Sanjay Gupta's Zinda, featuring Sanjay Dutt, John Abraham and a deglamourised Lara Dutta, and Rakeysh Mehra's Aamir Khan vehicle, Rang De Basanti – these are just a few of the Bollywood films that have hit the screen in the first month of 2006.
It's an unusually top-heavy opening month line-up but also includes smaller entries like Aparna Sen's 15 Park Avenue, an English-language drama about a schizophrenic woman in search of an imaginary address, and the risqu`E9 Kya Kool Hai Hum-style comic romp Jawani Diwani, starring Emraan Hashmi, Celina Jaitley and Hrishita Bhatt.
January jinx
Fridays in the month of January aren't usually favoured as release dates by Bollywood's frontline producers. The reason is pretty basic: the first few weeks of the calendar year are regarded in the film exhibition trade as a low period for business – and luck. But 2006 has kicked off on a completely different note with a clutch of big banner films hitting screens around the country. The trend is expected to continue all through the year.
Cast your mind back to January 2005 and you will know exactly why the preponderance of big-banner films this time around has taken Bollywood watchers by surprise. The only major release that made it to the movie theatres in January last year was Subhash Ghai's Kisna – The Warrior Poet. Don't we know the sorry fate that befell the much-hyped film? It was by far the biggest box office bomb of 2005.
Kisna was touted as an 'international' bilingual film that would catapult Bollywood into the big league globally. Ghai's opus came completely unstuck commercially, putting paid to the producer-director's grand plans to unveil the English version of the film amid fanfare. In the light of Ghai's experience, one would have expected Bollywood to be, as always, a tad wary of the month of January.
So, what is it about 2006 that has enthused so many frontline Bollywood producers to go ahead with their releases in the first month of the year itself? There are two obvious reasons. One, as is quite obvious, Bollywood is currently riding the crest of a wave, having just rung out what was one of the most successful years it has had since the mid 1990s. Two, the months that lie ahead are likely to be inundated with a spate of big-banner releases. So middle-level producers probably see some sense in ignoring the long-nurtured never-in-January superstition and trying to get to the theatres before the marketplace gets too crowded for their comfort later this year.




There is much in their kitty: (From left) Film directors Ram Gopal Varma, Ashutosh Gowariker, Rakesh Roshan.




(From left) Aparna Sen, Rajkumar Santoshi and Subhash Ghai
On paper, 2006 promises to be a truly exciting year. The films that will open include as many as three from the Yash Chopra stable – Kunal Kohli's Fanaah, with Aamir Khan and Kajol; Dhoom II, a multistarrer that is tipped to be bigger than the first film of the series; and the off-mainstream Kabul Express, directed by documentary maker Kabir Khan with a cast that includes John Abraham and Arshad Warsi.
Also in the 2006 pipeline are such potential blockbusters as Karan Johar's Kabhi Alvida Na Kehna, Rakesh Roshan's much-awaited Koi Mil Gaya sequel, Krrish, J.P. Dutta's Umrao Jaan, Sanjay Leela Bhansali's Saawariya, Farhan Akhtar's Don, Ram Gopal Varma's Sholay and Vidhu Vinod Chopra's first film with Amitabh Bachchan, Eklavya.
Relatively smaller Bollywood players, expecting a snarl-up of biggies at the box office later in the year, have decided to strut their stuff when the field is still wide open. So, on the strength of the films that are in the pipeline, can 2006 be described as a possible watershed year for Bollywood? The Mumbai film industry will probably deliver more blockbusters this year than it did in 2005. It is also most likely to continue its emphasis on quality. But it might not, despite the positive signals, quite touch the heights that films like Black, Page 3 and Iqbal helped it scale. This despite the fact that filmmakers of the quality of Bhansali, RGV, Farhan Akhtar and J.P. Dutta will be testing the waters in 2006.
Year of remakes
Here is a reality check: too many of the big Bollywood films that will open this year are either sequels or remakes of past hits. And that is a rather worrying thought. It probably is another sign of the fact that Bollywood filmmakers seem to be running out of ideas. Ram Gopal Varma is due to make his version of Sholay, Farhan Akhtar is all set to update Don for a new millennium audience and J.P. Dutta has revived a long mothballed script on the life of Umrao Jaan, which was the subject of a critically acclaimed 1980s' Rekha-starrer directed by Muzaffar Ali.
Varma's Factory will also be releasing Darna Zaroori Hai this year. A sequel to the none-too-memorable Darna Mana Hai, the film will feature Amitabh Bachchan, Bipasha Basu, Arjun Rampal, Ritesh Deshmukh and Rajpal Yadav, among numerous small and big Bollywood stars. Varma has also expressed a desire to produce a remake of the utterly unpalatable James.
And that's not all. Unconfirmed reports suggest that Fanaah, a film set against the backdrop of militancy in the Kashmir valley, owes its inspiration to Mani Ratnam's classy Tamil hit, Kannathil Muthamittal (A Peck on the Cheek), released in 2002.
Three of the biggest Bollywood production houses — Yashraj Films, Rakesh Roshan's company Film Kraft, and Vidhu Vinod Chopra Productions — are seeking to extend the success of Dhoom, Koi Mil Gaya and Munnabhai MBBS, respectively, by mounting sequels to them. Karan Johar, who produced one of the biggest disappointments of 2005, Soham Shah's supernatural thriller Kaal, has repeatedly claimed that his Kabhi Alvida Na Kehna, despite its K fixation, will make a break from anything he has done before.
Kabhi Alvida Na Kehna will of course be the biggest film of the year given the names that will parade across the screen – Amitabh Bachchan, Shahrukh Khan, Rani Mukherjee, Preity Zinta and Abhishek Bachchan.
Yet another film in the "wedding video" genre from Sooraj Barjatya, Vivaah, featuring Shahid Kapoor and Amrita Rao in the lead roles, will be a test for the sort of cinema that one thought had gone out of vogue in the 1990s.
Producer-director Ravi Chopra, who delivered Baghban a couple of years ago, is hoping for a repeat success story with another old-world reformist family melodrama, Babul. Amitabh Bachchan heads the cast of the film in the role of an old man who goes out of his way to find a new match for his widowed daughter-in-law, played by Rani Mukherjee.
Star releases
If 2005 belonged to the Bachchans, 2006 might end up bearing Aamir Khan's stamp. For the first time since 2001, the year of Lagaan and Dil Chahta Hai, Aamir will have two releases in a year – Rang De Basanti and Fanaah.
Hrithik Roshan, who has been out of circulation since the super successful Koi Mil Gaya, would be another star to watch out for in 2006. The advance reports about Krrish point towards a repeat of the KMG story and that for Hrithik fans can only be happy news.
One more popular Bollywood star whose fans have cause for cheer this year is the beauteous Aishwarya Rai. She is reprising Rekha's eponymous character in J.P. Dutta's costume drama Umrao Jaan. The film pits her opposite the star of the season, Abhishek Bachchan. Aishwarya is due to start work later in the year on Ashutosh Gowariker's historical Jodha-Akbar, where she will have Hrithik Roshan as co-star. She has also been cast against type in Dhoom II.
Parallel cinema
So, from where will the sleeper hits of 2006 emerge? The past year had more than its share of such films – Page 3, Iqbal, My Brother Nikhil, Apaharan and, to a lesser extent, Maine Gandhi Ko Nahin Maara. These represent quality cinematic essays that exist outside the veil of the mainstream industry and yet manage to break into its core with a strong showing at the box office. The current year also promises a healthy crop of such unconventional films.
One of them, 15 Park Avenue, is already in the theatres. Kabul Express, which promises to be completely unlike anything that Yash Chopra has produced in recent times, could actually turn out to be the film of the year. Bengali filmmaker Goutam Ghose is busy with his fourth Hindi-language film Yatra, starring Rekha and Nana Patekar. It might not be too much to expect a winner from the maker of Paar.
Scriptwriter-director Anurag Kashyap is close to wrapping up his next film, Gulaal, a hard-hitting political drama shot on location in Rajasthan. When it does hit the screen sometime during the year, it will become Kashyap's first release although he already has two remarkable films to his credit – Paanch and Black Friday. While producer Tutu Sharma has failed to push Paanch into the theatres, Black Friday has got caught in a legal tangle.
Vishal Bhardwaj, with films of the quality of Makdee and Maqbool behind him, could be trusted to deliver another solid celluloid essay when he adapts William Shakespeare's classic play, Othello, for the screen. He has assembled an amazing star cast for the film – Saif Ali Khan, Ajay Devgan, Vivek Oberoi, Kareena Kapoor and Konkona Sensharma.
Acclaimed Assamese veteran Jahnu Barua, in the wake of Maine Gandhi Ko Nahin Maara, is ready with another Hindi-language film, Butterfly Chase, which, in keeping with the general drift of his kind of cinema, examines the impact of terrorist violence on the lives of ordinary folk.
Barua is also set to launch yet another Hindi film, which he describes as a love story that deals with something that has never been attempted in Indian cinema before. It is scheduled to see the light of day before 2006-end.
If a few of these defiantly offbeat films manage to achieve even a modicum of box office success, Bollywood would have reason to be happy with the fallout. It will be a welcome vindication of the mounting hope that the industry may actually be ready at last to turn a new leaf.