Back of the book
Beasts of No Nation
by Uzodinima Iweala. John Murray
Pages 180 £ 6.25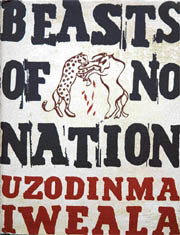 During a brutal civil war in an unnamed country, a young boy's world is uddenly transformed. When war arrives in Agu's village, his father tells him, 'Run! Run! Run!' and Agu does run—straight into the path of the rebels and their leader, the Commandant. As Agu's superiors and comrades shape him into a soldier, he descends deeper into a world of chaos and violence beyond the imagination of any boy. Survival becomes Agu's only goal. Beasts of No Nation tells a devastating story of life and death, and the monstrous things we do to each other in the name of war. As shocking as it is compelling, this is an unforgettable novel about a boy's lost innocence. It marks the debut of an extraordinary writer. Uzodinma Iweala is 22, a Nigerian born in the US, and a recent Harvard graduate. He currently lives in Nigeria. This is his first novel.
The Road to Dune
by Frank Herbert, Brian Herbert and Kevin J. Anderson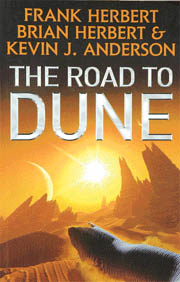 Hodder & Stoughton. Pages 494. £11.99
Brian Herbert and Kevin J. Anderson told the story of the years immediately before Dune began in the three volumes of Prelude to Dune.
In Legends of Dune they turned to the historical background of Frank Herbert's universe. The Road to Dune includes passages dropped from the original Dune and Dune Messiah by Frank Herbert, as well as letters about its original publication.
And for their own readers, Brian Herbert and Kevin J. Anderson have written four original short stories and Spice Planet, a new short novel based directly on an outline by Frank Herbert.
They have crafted an unputdownable collection: from the notes, outlines and correspondence Frank Herbert left behind on his death; from the conversations and brainstorming sessions between Frank Herbert and his son Brian; and from their own stories and characters in Prelude to Dune and Legends of Dune.