Finding facts in memoirs
Linell Smith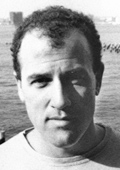 James Frey
Exactly what standards of accuracy is a writer of memoir required to observe?
That question is at the center of a storm now blowing around James Frey, author of the best-selling, Oprah-endorsed A Million Little Pieces, which purports to be about his history of substance abuse. Many of his readers have described his book, which has sold more than two million copies according to The New York Times, as inspirational.
But now the Web site thesmokinggun. com, has alleged that at least some of what Frey recounts in the book is not true, including the amount of time he spent in jail and his involvement in an accident that killed two students.
The revelations have raised questions about the nature of memoirs, often found on best-seller lists. Should they be held to the same standards as journalism, with a rigorous adherence to true events, or may they also incorporate more interpretive "truths," impressions that are not always accurate accountings of what really happened?
"I bemoan taking these kind of liberties," says Samuel Freedman, an award-winning journalist and professor at the Columbia University Graduate School of Journalism. Freedman is such a stickler about maintaining journalistic standards that he published the entire bibliography of his most recent book, Who She Was: My Search for My Mother's Life, on his Web site. In researching the book, he used normal reporting tools—examining documents and photographs and conducting interviews—to verify the events he describes.
As Freedman sees it, some publishers are willing to sacrifice accuracy for dramatic effect if it can increase the profitability of a nonfiction book. In fact, Freedman says some reviewers have criticised his book for being "too nonfictional."
"Reviews like that contribute to a climate where there's no reward for being honorable in your craft as a nonfiction writer and no penalty for violating what should be the ethics of any nonfiction writing," he says. "Yet there shouldn't be a different set of rules for writing a memoir than for writing biography."
Unlike a newspaper that bears legal responsibility for what its reporters write, a publishing house treats authors as independent contractors rather than employees. An author signs documents indemnifying the publisher against such claims as copyright infringement and, in some instances, libel, says Paul Aiken, executive director of the Authors Guild, the largest national association of published book authors and freelance journalists.
Larger publishers also employ lawyers to review certain passages in selected books.
"It's certainly not the case that all books are reviewed," Aiken says. "Lawyers are more likely to review nonfiction, particularly nonfiction that gets into living people and potentially scandalous things. Publishers have reputations, too. They don't want to be known (for) publishing inaccuracies. And as far as things that are potentially libelous, they don't want to be sued even if there is indemnification. They have insurance, but the more claims, the higher their insurance costs."
John Irwin, a professor in the Johns Hopkins Writing Seminars, says memoir readers should realise authors have a special stake in their own stories.
"Someone could claim they were being true to a kind of overall meaning of an event but that they could still fictionalise or create episodes to get at that truth. And that's a very iffy situation," Irwin says. He believes readers should approach memoirs skeptically, bearing in mind that the author has a point of view and a reason for opening up his or her life to others. — LATWP