First-time lucky
Ian Herbert
After a marathon, 10-day auction, Diane Setterfield, a French teacher from Harrogate, has been paid 3800,000 by UK publishers and a further $1m from a US publishing house for her debut novel The Thirteenth Tale.
Setterfield's deal with Orion is one of the biggest fiction debuts of the year.
The novel tells the story of a reclusive novelist who recounts the events of her strange life to the young woman she has selected to be her biographer.
It is written in a mysterious, gothic style with resonances of works by the Bront EBs, Daphne du Maurier and Wilkie Collins. There are others who have made waves with their first novels.

Elizabeth Kostova
The US writer earned a $2m advance for her first novel The Historian, drawing on childhood Dracula tales. Publisher Little, Brown and Co anticipates it capturing readers' imagination in the manner of Dan Brown's Da Vinci Code.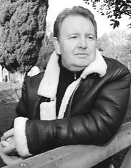 G.P. Taylor
Initially decided to self-publish Shadowmancer but he subsequently secured a $500,000 deal for the novel from a US publisher. It garnered a 33.5m publishing deal for the next six novels and has been translated into 20 languages.
Cecillia Ahern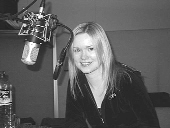 The daughter of the Irish premier, Bertie Ahern, won a $1m advance from US publishers for her debut novel PS I Love You, two years ago. It was followed by $100,000 from the producer of Forrest Gump for film rights. It is the story of Holly who loses her lover, Gerry, to a terminal illness only to find he has left her a series of letters with monthly tasks to complete.

J.K. Rowling
Advanced just 32,500 by Bloomsbury Publishing for her first Harry Potter book. She has since earned at least 335m from the series of books and films, which have become a world apart.
— By arrangement with The Independent