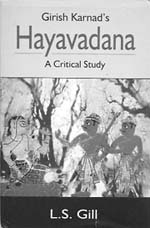 SHORTTAKES
Of critiques and Karnad
by Randeep Wadehra
Girish Karnadís Hayavadana
by L.S. Gill

The much-acclaimed Jnanpith Award winner Girish Karnad is a multi-faceted personality with accomplishments in the fields of literature, cinema and theatre. He is quite adept at amalgamating ideas from traditional folklore, contemporary literature, mythology and history in his creations, with results that leave aficionados of literature and performing arts enraptured. Hayavadana, which literally means Ďthe one with the horseís headí, combines a fable from Vetala Panchavinshati with Thomas Mannís The Transposed Heads. Gillís critique comprises the various influences on Karnadís works. In the thematic analysis he examines the idea of love and sexuality in this play. Overall, the treatment is erudite, informative and comprehensive. Both students and teachers ought to have Gillís volume on their study tables.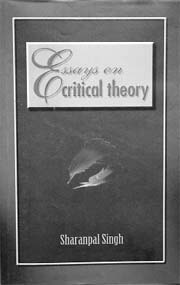 Essays on Critical Theory
by Sharanpal Singh
Unistar, Chandigarh. Pages 199. Rs. 295.
A critique involves analysis, interpretation, explanation and evaluation of literary works. The era of literary criticism dawned in 4th century BC when Plato denounced literature as not a fit subject for study by the Greek rulers. Since then critical theory has become more sophisticated as it comprises the assessment of literatureís role in society; the analysis of different genres of literature into their principal elements; advice to writers; examination of the effects of literature on the reader; and the detailed study of individual works. While focusing on Luhmannian oeuvre, Sharanpal Singh has dealt with the evolution of critical theory and recommends its further development so that concepts like modernity, knowledge etc could be explored in consonance with emergent trends. Informative tome.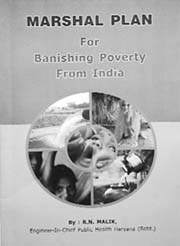 Marshal Plan for Banishing Poverty in India
by R.N. Malik
Pages 247. Rs 250
Poverty in India is too stark and ubiquitous to be ignored. Itís a shame that almost six decades have elapsed since we won Independence, yet a significant section of our compatriots leads a life of utter deprivation and many die premature deaths due to hunger and exposure to the vagaries of our climate. From time to time individuals, organisations and governments have been coming up with schemes to eradicate poverty. This volume is one such effort. After examining the cause and extent of poverty in the country, Malik moots a 20 point programme to banish penury. Worth a read.