More Bollywood fare
Rachna Singh
The Essential Guide To Bollywood
by Subhash K. Jha. Roli Books. Pages 176. Rs 395.
100 Bollywood Films
by Rachel Dwyer. Roli Books. Pages 251. Rs 295.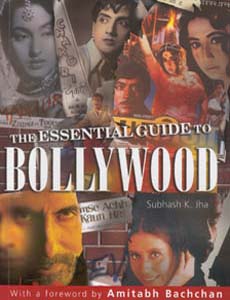 FILMS are an integral part of the Indian psyche. Most Indians grow up singing 'filmi' songs or mouthing 'filmi' dialogues. Dialogues like Gabbar Singh's, "Kitne aadmi the?"or Shashi Kapoor's, "Mere paas ma hai", have been recorded in the annals of Bollywood history. Jha's The Essential Guide to Bollywood taps the Indian love for cinema and cine stars. A Foreword by Amitabh Bachchan adds the necessary starry glitter to this 'filmi' glossy.
The gloss and starry glitter notwithstanding, Jha's book is a wonderful collection of 200 films spanning almost seven decades of Indian cinema. The best of films from genres as varied as comedy, romance, thrillers, war movies, historical et al find place in this compilation. We may quibble with Jha's genre-categorisation, but no one would have any quarrel with his selection of films. The best of old films like Sujata, Bandini, Pyasa, the best of old-age directors like Asit Sen, Bimal Roy, Guru Dutt brush shoulders with modern-day films like Black, Dil Chahata Hai and filmmakers like Aditya Chopra, Bhansali, etc.
Films from parallel cinema like Mirch Masala, Paar, Ankur are also featured and give an overview of the multi-dimensional nature of Indian cinema. The glossy photographs and the crisp film abstracts are a pleasure to read. The chronological rendering of films on a timeline clues the reader to the period as also the social statement made by the film. Small nuggets of information, like Mother India's Oscar nomination, add an element of interest to the book. Jha's book is not an academic oeuvre of Bollywood cinema and yet it has all the makings of the "yellow pages" on cinema. A must read for all cinephiles.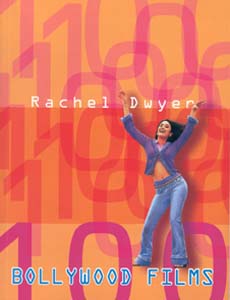 Rachel Dwyer's 100 Bollywood Films is a compilation of films, which fall within the ambit of her very own subjective interpretation of Bollywood cinema. The introduction prefacing the collection details her chosen criteria of selection—the films should be in Hindi, should be produced and released in India and should be significant to the history of Indian cinema. She claims to have selected films, which have noticeable features like use of melodrama, grandiloquent dialogues, etc. These parameters make for a somewhat skewed selection which includes a film like Ankhen but excludes films like Kabhi Khushi Kabhi Gum and Baghbaan which were box-office hits or films like Darr and Company which ushered in the anti-hero or Black which redefined the mores of modern cinema. Also absence of films belonging to the parallel cinema genre leaves a gaping hole in this compilation. A movie lover cannot overlook the poignant beauty of Saaransh, Sparsh or Mr & Mrs Iyer. It is this sense of the incomplete that mars the book. Interest wanes when the reader sees Bollywood in a straitjacket. Dwyer in her quest for academic credence forgets that the "goodness" of a film is defined by its emotional response and not some theoretical parameters.
Although, at the objective level, we can appreciate the attention to detail in her well-researched film abstracts, at the emotional level we cannot but decry Dwyer's selection.