MUSIC ZONE
Saurabh & Gaurav
Beegees—Love Songs
(Universal)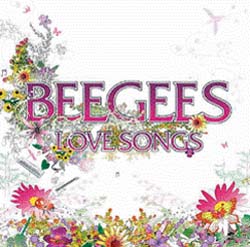 The album features 18 newly re-mastered romantic hits from 1967 to 2001 by the best-selling vocal group of all times. Among the album's headliners is their original recording of (Our Love) Don't Throw It All Away, a 1978 solo hit for Andy Gibb that the group recorded for a 1979 anthology. Music lovers are sure to want this collection. For instance, Words has been covered 32 times. There's everything from the obvious How Deep Is Your Love (taken from the soundtrack of Saturday Night Fever) to the updated Islands In The Stream. However, it's the 1970s' material that provides the most seductive moments here: More Than a Woman's elegant disco sparkle, Too Much Heaven's loaded melody and astonishing harmonies, and the swooning Lonely Days. A wonderful, stellar collection through and through, from one of the brightest, most influential, and most exciting acts of all time.
Best track: Words
Worst track: Secret Love
Rating: ****
Daddy Yankee—Barrio Fino
(Universal)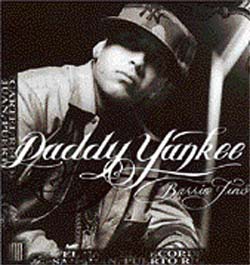 Daddy Yankee is one of the leading proponents of reggaeton music, a style that is often mistaken as a reggae sub-genre, but is actually an amalgamation of Puerto Rican hip hop heavily influenced by dancehall, salsa, merengue and techno. From Tu Principe (Your Prince) to Santifica Tus Escapularios, the album takes a deeper feel lyrically, and although it is in Spanish, Daddy Yankee expresses his thoughts by fluctuating his voice between pure hip hop and expressionism of speaking from the heart. The album revisits some of the more memorable cuts from Yankee's 2005 chart-topper, including live renditions of the vivid Corazones and Tu Principe featuring Zion and Lennon. The touch of female vocalists in Dale Caliente and in nearly every other track ignites the high-fuelled tracks. In No Me Dejes Solo, translating Don't Leave Me Alone, the Latino lyrics laid down by Yankee is echoed by artists Wisin Y Yandel with a hard hip hop feel.
Best track: Salud y Vida
Worst track: El Empuje
Rating: ***
Sonus Umbra—Digging For Zeroes
(Indep)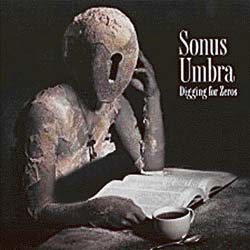 This is a concept album about a workaholic mathematician who is driven to distraction, working alone for long stretches of time and struggling with problems that he can't solve. Bassist and instrumentalist Luis Nasser has penned most of the music and lyrics for the new album. There's no clear break between the songs and many of them flow seamlessly into one another. While bass, electric and acoustic guitars still retain their lead positions in the arrangements, the overall sound has acquired a more pronounced symphonic sense, which is certainly due to the free flowing sound of keyboards. Lisa Francis sings on several tracks and somehow we found her performance stronger on this record than on her home band Kurgan's Bane's latest release. Her tone is rich and relaxed, and it is unusual to hear such low-pitched female singing sounding so melodic. The acoustic guitar and piano-laden Sleepwalkers and Children of Cain are among the highlights here. Infinity is a short instrumental track with bass, piano and French horn wrapping up all the themes and is a wonderfully soft, melodic way to close an album.
Best track: Devil's Promise
Worst track: Dead Numbers
Rating: **
Album of the month
Santana—All That I Am (Sony & BMG)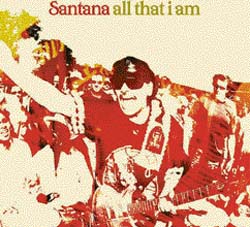 A few years back, the legendary Carlos Santana made a comeback, with the help of some of today's leading artists, including Rob Thomas and Michelle Branch. With his latest release, he's sticking to the collaboration formula, bringing back Michelle Branch and a host of newcomers, including Sean Paul, Kirk Hammett of Metallica and Joss Stone. Once again, rock meets pop, reaching multiple audiences in multiple genres, to the benefit of all involved. Something about performing with one of the greatest rock guitarists just brings out the best in some people. Mary J. Blige (with Outkast's Big Boi) shows her amazing range on My Man and Aerosmith's Steven Tyler sounds splendid on Just Feel Better. Personal favourites include I'm Feeling You, featuring Branch, and Cry Baby Cry, which sees Joss Stone teaming up with Sean Paul. Other standout appearances include Will.i.am of the Black Eyed Peas on the catchy I Am Somebody, El Feugo, and then there's the rather unknown Los Lonely Boys, who can be heard on I Don't Wanna Lose Your Love, sounding like a multi-harmony version of Ricky Martin. All That I Am presents itself as a very positive and cheerful album, with nearly all tracks as possible hits.
Best track: Just Feel Better
Worst track: Brown Skin Girl