Careercature
Sandeep Joshi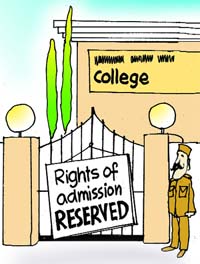 Bioinformatics a well-informed choice
Usha Albuquerque
Biotechnology is one of the fastest growing fields today. A study of biotechnology gives you an entry into a very exclusive and exciting field which encompasses not only subjects like biology, physics, chemistry, but also mathematics and engineering, and has application in every aspect of daily life. Whether it is fighting disease, developing new seeds, or tackling pollution, biotechnology's use and application ranges from fields like agriculture to industry (food, pharmaceutical, chemical, bioproducts, textiles etc.), medicine, nutrition, environmental conservation, animal sciences etc.

Delegation dynamics
C.V. Prakash
Delegation of a task, with regard to manager, is as important as doing the job himself. Delegation is not just a matter of telling someone else what to do, though many managers tend to think, the job ends the moment a task is delegated. Managers fail to realise that they own equal or more responsibility of the successful completion of a task as much as those to whom a task has been delegated.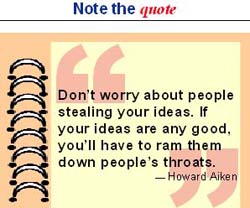 This makes delegation itself a careful blend of good judgment and thorough evaluation of both the task and the person or persons, to whom the task is delegated.

Career Hotline
Be bang on target
Pervin Malhotra
Q My son recently topped the junior shooting competition at school. I am keen that he takes up professional shooting. What are the costs involved in getting him started?
— Jabinder Singh Sandhu
A Giving your trigger-happy son the right direction is a smart decision. Shooting, as a career seems to be bang on target especially after Maj Rajyavardhan Singh Rathore's triumph at the Olympics in Athens followed by Indian shooters stealing the show at the Commonwealth Games at Melbourne–16 gold, 7 silver and 4 bronze.