AUDIO SCAN
Classical in fusion
Piya Bavari Again
(Times Music)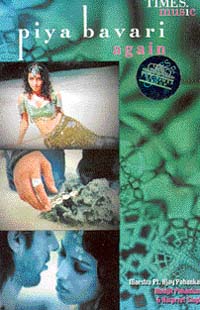 Classical singing is getting a makeover. It is now being repackaged for the lounge crowd, by fusing it with international music popular with the younger generation.
Classical keyboard player Abhijit Pohankar had started this project with the album Piya Bavari some three years ago. That album claimed to be the first Indian-raga-based track embraced by the West in an international lounge compilation called Chillout in Paris Vol.3 by Buddha Bar. It was so popular that the second album has retained the same name with "Again" added to it.
This offering tends to be even better than the original thanks to the enchanting voice of the father of Abhijit, well-known classical vocalist Pandit Ajay Pohankar.
The album opens with the evergreen Aye Na Balam Ka Karoon Sajni. Most people remember it in the voice of Yesudas from the film Swami, but actually it has been immortalised by Ustad Bade Ghulam Ali Khan. Here, the senior Pohankar sings it in the style of the Ustad. It has been embellished with alaaps and contemporary soundscaping.
The album gets its name from a thumri, Piya bawari, remixed by DJ Suketu and with vocals by Ajay Pohankar. Another stylish thumri is Payaliya jhankaar.
Perhaps the most enjoyable of the lot is Ab to aao sajna, with some excellent khayaal alaap, although the voices in the background saying "yeah" and "oh" mar the impact somewhat.
The male version of Jo hamne is also polished. Its female version has been rendered by Vaijanti Limaye, Runa Rizvi— daughter of ghazal maestro Raj Kumar Rizvi—and Lalitya Munshaw.
Sunrise To Sunset
(Times Music)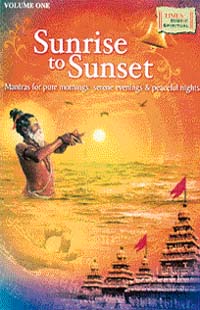 There are some who believe that mantras are potent words of empowerment which can enrich your life holistically. Even those who do not believe in their power admit that the systematic intonation of the words does have a soothing effect on the psyche.
This album caters to both segments. The double-CD pack is a compilation which can purify your mornings, make your evenings serene and nights peaceful.
Morning mantras included in this compilation sing the glory of Ganesh, Tulsi Maa, Lord Surya and Goddess Ganga.
The evening mantras have Vedic offerings like Ganesh Sayam Smarnam, Shantakaram, Deepdanam, Parvati Stuti and many more.
Late night mantras are meant to instil peace in your heart. Among these are Ram Raksha Stotra, Maha Mrityunjay Mantra, Kshamaprarthana and Omkar Dhyan.
These have been sung by Anuradha Paudwal, Sadhana Sargam, Ravindra Sathe, Rattan Mohan Sharma, Shweta Pandit, etc. — ASC