AUDIO SCAN
Good voice, poor training
SOWMYA (TIMES MUSIC)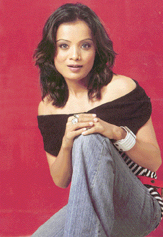 Talent is something a singer is born with. But then it has to be honed with training, the invaluable "riyaz". Sowmya Rao is well blessed with talent. She can hold her own in Indian songs as well as in western music. But her lack of training shows strongly in many of the songs.
Like most other newcomers, she too has chosen to sing many remix numbers. Sowmya, daughter of Bangalore-based folk and devotional singer B.K.Sumitra, started singing on stage at the age of seven. In 2003, she won the Stardust Award as the best new singer for Laila Laila from Samay.
Not surprisingly, Laila Laila figures here as well. Then there are sensual and earthy songs such as Khoobsurat hai tu and Pyar hai. Add to that the sizzling Nazar na lagey and the list of her original songs stands exhausted. All others are "not from the original soundtrack", as it is mandatory to mention on the cover.
BROKE (TIMES MUSIC)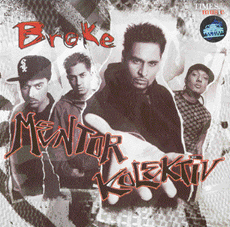 This is the debut album by award-winning producer Mentor (Jay Sean, Craig David, Timbaland, Nitin Sawhney), rapper AC, Punjabi vocalist Des-C & 2Point9/Kiss FM mix DJ Mr Mak. This is a typical example of Asian hip hop gaining popularity in Britain. It deals with what rapper AC calls "second generation bizniz" and talks of terrorism, STDs, "butters" girls and arranged marriages.
South Harrow boy Mentor is the driving force, and experiments with everything from West Coast-flava hip hop (on witty title-track Broke) to thumping dancehall (underground hit Party in Bombay) to straight up UK grime (Whatcha Gonna Do). The album borrows heavily from bhangra, Indian classical and folk music. Des-Cís traditional Indian melodies contrast with ACís tongue-in-cheek rhymes about raving and girls. ó ASC