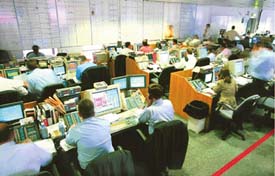 Secure a future in investment banking
Investment banking is a hot option for management and accountancy students. The job involves advising companies on capital formation, mergers, acquisitions, investments and management of assets, writes Usha Albuquerque
TODAY, practically every young MBA student or aspirant wants to be an investment banker. A blue shirt, sleeves rolled up, a phone over each ear, dashing from one city to another and working for names like Morgan Stanley or Goldman Sachs. While banks handle wealth, investment banks handle the wealth of companies, corporate houses, organisations, high net-worth individuals and even governments. No wonder, investment bankers earn fat pay cheques with a lifestyle that is the envy of many.


Careercature
Sandeep Joshi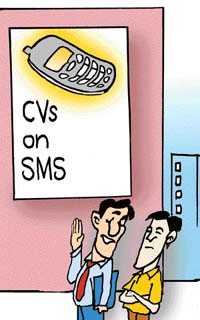 Earlier, you had to first get a job to buy a mobile. Now, you have to first buy a cell phone to get a job.
Watch out for warning signs in interview
Amy Joyce
YOU get to the new office, this place of new and exciting opportunity, but itís just not what you were told it would be. People often land in such a position because they are simply too eager to take that new gig. People spend their work lives trying to show why they should be hired.


Communication skills & career planning
I.M. Soni
EFFECTIVE communication is as important to career planning and promotion as breathing to life. Action, speech and writing are the major forms of expression. Without self-expression you feel frustrated. With it you feel satisfied and significant.


Career Hotline
Teacher training
Pervin Malhotra
Q I have completed B.Ed from IGNOU (correspondence). And Iím teaching the primary section for the last 7 years. I want to join M. Ed through correspondence. Please give me the names of some institutes?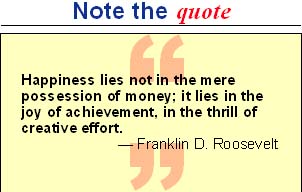 Life after life sciences

Diet counselling

Much ado about MBA