Give the tiger a chance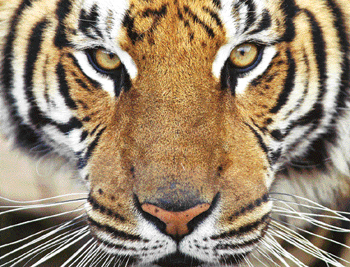 After a two-year odyssey across the tiger region, Charles Darwin's great-great-granddaughter Ruth Padel comes to the conclusion that this prized and endangered animal has no future.
Lt Gen Baljit Singh (retd) assesses how credible is her tiger tale.
THE tiger evolved some 2.4 million years ago in the forests of the Amur river watershed in far-eastern Russia. Gradually, it swept southwards in mainly along the eastern and southern sea-boards of the Asian mainland.
After a long run, Chase loses steam
With James Hadley Chase's 100th birth anniversary this year, Anandita Gupta does the rounds of Chandigarh's bookstores to find that the thriller king is no longer a favourite among the young
They bewilder and baffle, yet brim with a balmy charm. Race through their pages and what tumbles out is a torrent of secrets, riddles, paranoia and conspiracy.
The difference between sex & porn
Jemima Lewis
There is often something slightly melancholy about the smashing of taboos. This week, for instance, I found myself sunk into pensiveness by the history. The Warren Cup is almost 2,000 years old, and shows Roman men and boys engaged in acts of vigorous hanky panky.
Devil's Bond
Daniel Craig is already lining-up some highly paid film roles, after wrapping up his first stint as James Bond in the new film Casino Royale. He is reportedly set to play the 'horny' devil himself in the adaptation of Glenn Duncan's novel I, Lucifer.