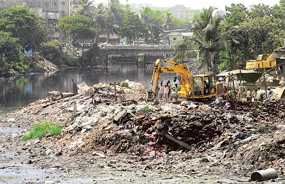 Say yes to refuse
With its focus on future environmental concerns, solid waste management is truly a field of tomorrow
Vishal Gulati
Every society in the world today is faced with the challenge of waste management. However, many a time we really do not know what all constitutes waste.



CEOs get younger in India Inc
India may be led by a septuagenarian Prime Minister but when it comes to the corporate world, the leaders are getting younger by each passing year, with executives in the late 30s and early 40s filling the top posts.

Careercature
Sandeep Joshi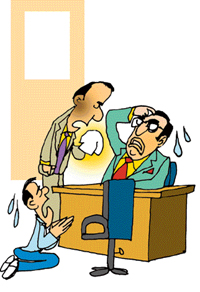 Cool down sir. He is just demonstrating his emotional intelligence for the interview.

Bits & bytes
E-learning portal on retailing launched
The Retailers Association of India (RAI) and GurukulOnline Learning SolutionsTM (GOLS), India's premier e-learning organisation, have come together to launch www.instituteofretailmanagement.com — an e-learning portal that will offer online courses in retail for the very first time in India.



Smart Skills
Merchant Navy offers sea of choices
Usha Albuquerque
Join the Navy to see the world, says an old song. Today, that would translate to mean the Merchant Navy. If you would like to see new places, are interested in a life of adventure, and are willing to spend long periods of time away from home, the Merchant Navy is just the career for you.



Career Hotline
Improving Class XII results
Pervin Malhotra
Q Although I was expecting much more, I have scored only 49 per cent marks in the Class XII (CBSE) boards. Should I appear for the exam again and how do I go about it? I am very confused and depressed.